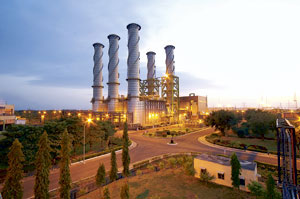 27 August 2013, Lagos – The Egbin Power Plant, Lagos, said it has spent about N71.88 billion since 2007, to bring back some broken down units into full operation.
The Managing Director/Chief Executive of the company, Mr. Mike Uzoigwe, also told journalists last week that the plant is expected to deliver the total installed capacity of 1,320 Mega Watts, MW in about 90 days.
He said that the chunk of the money was spent on unit steam turbine, ST-6, with installed capacity of 220MW, which was used for the repair on damaged broiler, dry storage, emergency repairs of generator rotor and BFP motor rotors, total replacement of damaged re-heater outlet coils, and comprehensive inspection of re-heater inlet coils.
The money was also used for the supply of new AVR cubicle for thyristor excitation system and repair of low pressure turbine rotor journals. Part of the money was also spent on supply of cannibalized items and recommended parts, manpower service for complete restoration and distributed control system inspection and restoration.
According to Uzoigwe, "Though privatization and takeover of this plant may soon happen, we have a philosophy of continuation with all what we are supposed to be doing here until the day the new investors take over. Otherwise, this plant will be operating only 2 units by now and the nation would have been in a deeper darkness.
"It is hoped that by the end of this year, power situation or available capacity in this country will generally improve considering the completion of ST-06 which will make all units in Egbin (220MW x 6) available, operating and delivering our total installed capacity of 1,320MW."
Uzoigwe also said that the black starting system will soon be available in the Egbin plant, following approval by the Minister of Power, Prof Chinedu Nebo, for the company to source for the part, in order to cushion the effects of system collapse in the plant.
– Sebastine Obasi, Vanguard