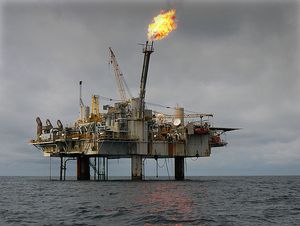 16 April 2013, Cairo – Egypt has awarded eight oil and gas exploration blocks off its northern coast, in the Mediterranean Sea to prospective investors.
BP, Petroceltic International, Sea Dragon, Dana Gas and Pura Vida Energy are all beneficiaries of the awards and would be paying a total of $73.2 million to secure the licence deals.
According to Reuters report, the deals require minimum investment of $1.2 billion.
The Ministry of Petroleum said in a statement it had received 13 offers from domestic and foreign companies for the acreage in an international tender.
A total of 15 blocks were on offer in the round, overseen by Egyptian Natural Gas Holding Company, including six near the maritime borders with Israel and Cyprus where big gas discoveries have been made in the Levant basin.
The original deadline for bids was postponed by Egas from 13 November last year to 13 February due to initial weak bidding interest in the tender, after announcing the round last June for blocks in the Mediterranean and Delta basins.