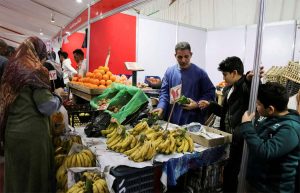 Cairo — Egypt's annual urban consumer inflation rate in March climbed to 32.7% year-on-year, just shy of an all-time record, from 31.9% in February, data from the country's statistics agency CAPMAS showed on Monday.
Month-on-month, urban inflation slowed to 2.7% in March from 6.5% in February and 4.7% in January.
Egypt's surging inflation rate follows a series of currency devaluations starting in March 2022, a prolonged shortage of foreign currency, and continuing delays in getting imports into the country.
Egypt, which secured a $3 billion financial support package from the International Monetary Fund in December, has devalued its currency by half since March 2022 after the fallout from Russia's invasion of Ukraine exposed vulnerabilities in its economy.
Though month-on-month inflation slowed, it remained among the highest readings on record.
The increase was driven by a rise in food prices linked to Ramadan-related high seasonal demand, the impact of currency devaluation, particularly in the informal market, and the effect of a raw material shortage, Naeem Brokerage wrote in a note.
The median forecast of 13 analysts polled had shown annual urban consumer inflation rising to 33.6% in March.
Egypt's highest inflation rate ever was 32.952%, reached in July 2017, eight months after Egypt devalued its currency by half as part of a previous $12 billion IMF support package.
The core inflation rate, which excludes fuel and some volatile food items, is expected to be released later on Monday. The median of the analysts' forecasts expect that to climb to a record 42.25% from February's 40.26%, the current record.
*Tala Ramadan; Patrick Werr; Editing: Toby Chopra, Christian Schmollinger & Jan Harvey – Reuters