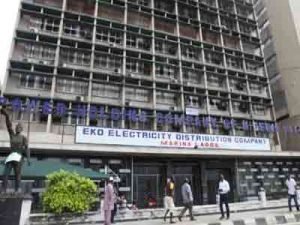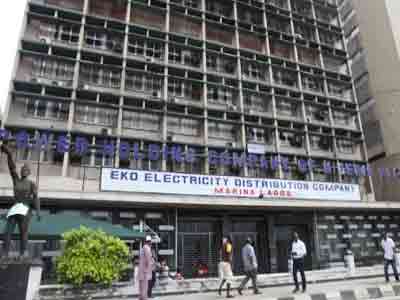 OpeOluwani Akintayo
09 April 3018, Sweetcrude, Lagos – The Eko Electricity Distribution Company, EKEDC has denied a news report which listed it as one of the power distribution companies or Discos that failed to make payment in respect of the bulk energy invoice presented by the Nigerian Bulk Electricity Trading Plc, NBET, for the month of January, 2018.
A statement signed by the company's Chief Legal Officer, Wola Joseph-Ojoye, on Monday, said contrary to the report, the company has been consistent in the settlement of energy invoices from NBET from month to month.
The statement said an energy invoice for the previous month usually comes towards the end of the following month with the invoice bearing a due date for payment.
The bill for the month of January 2018, said the statement, was received on the 26th of February 2018 and payment was made by the company on 6th of March, 2018 which was before the payment due date.
Stating that the error in the media report would have been averted if the media platforms that published the report had crosschecked their facts with the company, the statement advised that proper clarification of reports of this nature should be done before publication so as to avoid misleading the reading public with misinformation and half-truths.
The company also stated that it holds the media in high esteem as veritable partners and stakeholders in all its activities and operations, adding that being a customer-centric utility company,  it owes its customers and members of the public the duty to communicate the true position of the company on all matters.
The reaction from EKEDC came upon report that only four of the 11 Discos in the country made part-payments for electricity sold to them by NBET in January.
Quoting a latest market report on the monthly remittances by the Discos, the report said Kaduna, Ikeja, Kano, Port Harcourt, Benin, Eko and Ibadan Discos did not remit "a dime" to the NBET in the said month.
Similarly, the report which quoted NBET, said in December, Ikeja, Kano and Kaduna also failed to remit any money to the NBET for the December cycle, naming only Abuja; Enugu; Jos and Yola as having paid part of their monthly bills to the NBET in January.
The report noted that Enugu Disco remitted about 29.24 percent of its invoice; Abuja Disco did 18.60 percent while Jos Discos paid 9.09 percent. Yola Disco, which is currently managed by the Federal government, paid 15.06 percent of its invoice.