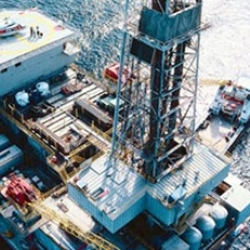 05 December 2012, Sweetcrude, Lagos – Scottish oil and gas explorer, Eland Oil & Gas Plc, says it has concluded plans to pump 50,000 barrels per day, b/d, of oil in the next five years from its newly-acquired OML 40 in Nigeria.
Managing Director of the company, Leslie Blair, disclosed this to the media in Lagos, saying the company would commence production in the first quarter of 2013 with an initial daily production of 3,000 barrels per day with the target to grow gross production to 50,000b/d through appraisal and exploration drilling within four years.
He said the company would drill two exploration wells on the Abiala prospect in 2013, which, according to data provided by the Nigerian arm of the Royal Dutch Shell, will target gross prospective resource of 102 million barrels.
The acquisition of the Nigerian asset, according to him, represents the most significantly step forward in the company's strategy to become a significant oil and gas production business within Nigeria as well as continue to look to expanding its portfolio further as opportunities become available.
"The upstream market in Nigeria is anticipated to change significantly in the coming years with opportunities becoming available to acquire onshore acreage that has been exclusively held by small number of international oil companies," he said.
He continued: "In part, this is being driven by the aspirations of the Federal Government of Nigeria to increase the level of indigenous participation in the upstream sector.
"The onshore areas of the Niger Delta no longer require the financial and technical expertise of the major international oil companies. New independent players, such as Addax and Afren Plc, in particular, have enjoyed significant success in Nigeria in recent years and have demonstrated that they can bring the financial and technical expertise, alongside local partners, to develop upstream assets in the Niger Delta quickly and effectively for the benefit of all stakeholders.
" Indeed the greater flexibility of the smaller companies has been a significant advantage in unlocking the upside potential of the Niger Delta.
"We expect that the participation of indigenous companies onshore in the Niger Delta region will grow significantly over the next few years and many will work in partnership with independent international companies. We look to become the partner of choice for these new companies."