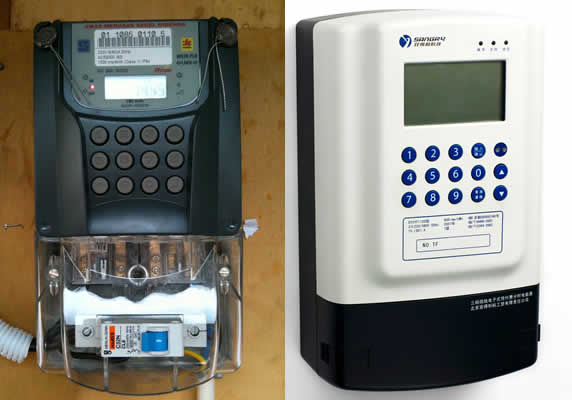 Oscarline Onwuemenyi
05 December 2017, Sweetcrude, Abuja – Electricity distribution companies (Discos) in the country have announced plans to begin the deployment of a meter bypass tracking equipment in their various networks to check power consumers who bypass their meters, even as they not that such customers may start facing sanctions by paying penalties.
This is in line with the the recent declaration by the Nigerian Electricity Regulatory Commission (NERC) that consumers who bypass meters would pay fines. According to the regulatory agency, electricity consumers who bypassed their meters would be forced to pay up to N450,000 as fine.
The Chief Executive Officer and Managing Director, Abuja Electricity Distribution Company, Engr. Ernest Mupwaya, confirmed the development on the sidelines of an event organised by the firm to inaugurate some its newly acquired technical equipment.
He said, "On the issue of meter bypass, I don't want to share (this), but we do have a technology to detect it. For example, all our large power customers, for the majority of them, we are monitoring them online using automatic meter reading facilities that we have installed.
"And every day, unfortunately, we are seeing meter bypass live and we are taking punitive interventions in terms of revealing them (defaulters) and surcharging them. So, for large power users, the monitoring is online. Let me just categorically say that they should not even attempt, it, because they will be caught."
On complaints about meters that read so fast, Mupwaya stated that the Disco had acquired facilities to address the concern in its areas of operation.
He said, "Some customers complain that their meters are running too fast and as a result, we have got portable meters that can be used for testing when hooked up with existing meters. When this is done, within few minutes we can detect whether our meter is faulty or not.
"That equipment can also be used to make corrections where customers believe estimated billing is high. At such instances, we can put a meter there temporarily and it will give us information that will make us adjust the estimated billing. So it is equipment that can be used for various purposes."
Mupwaya stated that the Disco had taken delivery of infra-red cameras for detecting installations that might develop electrical faults in the future.
"Technologies such as infra-red cameras are used during inspection to foresee areas that are referred to as hot spots. A hot spot is a fault that is trying to manifest. So, if you can see it in advance and take out the line to prevent the fault, then it means you are taking proactive steps to avert prolonged outages," he added.
According to NERC, financial sanctions ranging from N50,000 to N450,000 for meter bypass by power consumers have been drafted and endorsed by the 11 electricity distribution companies operating in the country.
It was also gathered that NERC's decision was endorsed by the Federal Government through the Minister of Power, Works and Housing, Mr. Babatunde Fashola.
Officials of NERC said last week in Abuja that some power distributors had started deploying meter bypass trackers in order to reveal the culprits and have them punished.