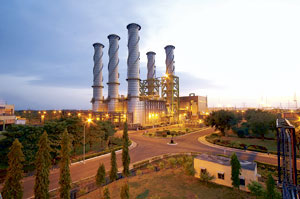 01 December 2014, Abuja – The Minister of Power, Prof. Chinedu Nebo has advocated for an increase in the maximization of gas utilization capacity if Nigeria is to experience stability in electricity supply.
Prof. Nebo who was speaking in Uyo during a retreat organized and facilitated by Dr. Noel Akpata of Stratex Pro Services Limited, a leading strategy and execution firm for the Operators of the Nigeria Electricity Market (Market Operator) with the theme "Performance Culture Transformation for a More Effective Market Operator" in Le Meridien Ibom Hotels and Golf Resort, commended the Akwa Ibom State government for its investments in gas, asserting that without gas "we would never get to our target in the power sector".
The Minister who was represented by his Chief of Staff, Prof. Chidiebere Onyia noted that the Power Ministry would continue to work with the Ministry of Petroleum to create an enabling environment for private and public sector investments and partnerships.
Prof. Nebo noted that this year, there would be a robust procurement process for coal utilization, leading to bankable feasibility studies driven by the Ministry of Power, adding that a private investor like Zuma Energy is at an advanced stage in building collaborations to execute a coal power plant in the south-eastern part of Nigeria.
While asserting that the transmission infrastructure requires huge financial resources, he stated clearly that government may not on its own have such funds to invest. He noted that the Ministry was looking at driving enabling policies that can attract the organized private sector to support government in expanding its transmission capacity.
He commended the market operator led by the Executive Director, Chief Mrs V. N. Osuhor for their strides in the CBN intervention fund, adding that it was important that the market operator continues to play its role as an independent market operator, ensuring what the new electricity market would look like in terms of transparency.
Meanwhile, in her welcome address, the Deputy Governor of Akwa Ibom State, Noble Lady Valerie Ebe who was represented by the Chairman of Ibom Power, Barr. Aniedi Akpabio expressed optimism that the ONEM would proffer optimal performance in the Nigerian power sector.
Others who gave speeches included the representative of Manitoba Hydro International, Mr. Paul Stegiszyn, Dr. Victor Udo, the Managing Director of Ibom Power, among other notable stakeholders in the energy sector.
Co-facilitators at the retreat include official representative of the Presidential Task Force on Power, Mr. Chidi Ike; Mr. Sonny Iroche, Director Finance, Transmission Company of Nigeria (TCN); Mr. Marcel Martin, Director National Control Center; Mr. Maurice Smith, Transmission Advisor, Nigeria Infrastructure Advisory Facility amongst others.
Sponsors of the retreat include Ibom Power Company Ltd, Heritage Bank, Akwa Ibom Online, Pacific Energy and Zenith Bank Plc.
The event featured a tour to infrastructure sites; paper presentations, strategy and execution sessions with the Dr Noel Akpata led Stratex Pro team, cultural displays; dinner amongst others.