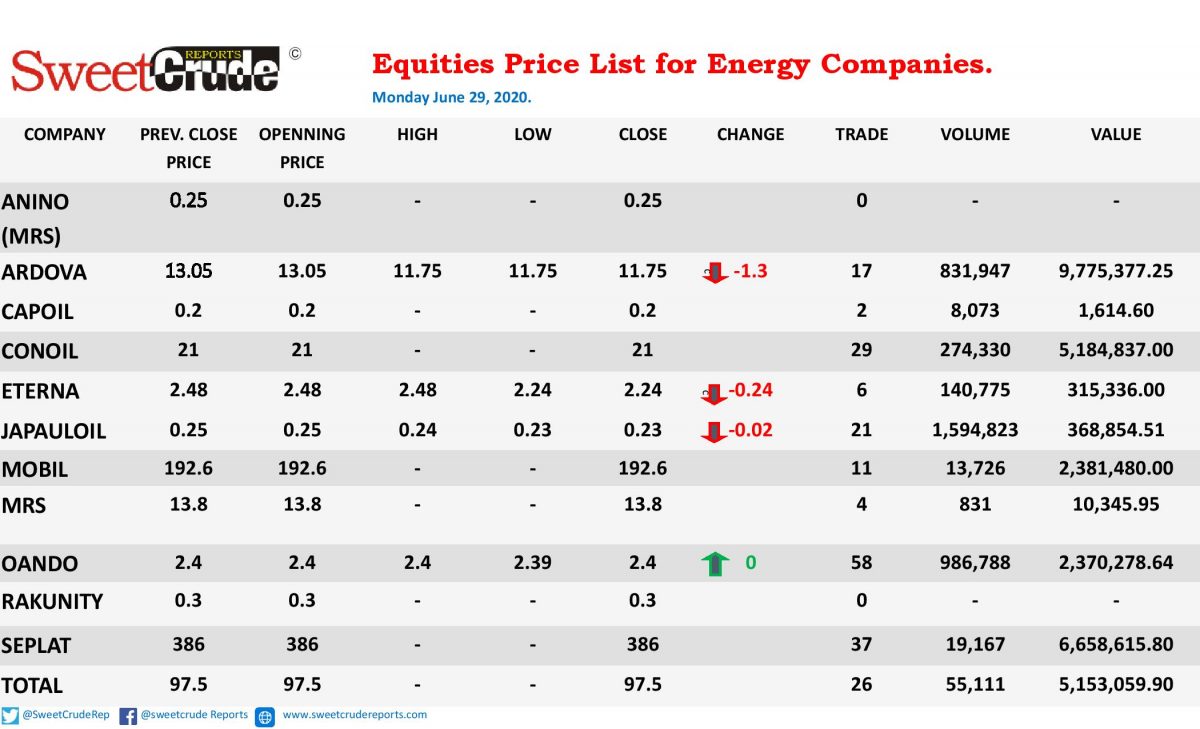 Michael James
Lagos — Monday trading activities on the floor of Nigerian Stock Exchange for energy companies ended on negative note as three out of the four active traders recorded loses.
Ardova opened trading activities with N13.05 but closed with N11.75 in 17 trade deals, 831,947 volumes valued at N9,775,377.25.
Eterna also recorded lose as it opened market activities with N2.48 and closed with N2.24 in 6 trade deals, 140,775 volumes valued at 315,336.00.
Japaul Oil opened trading activities with N0.25 but closed with N0.23 in 21 trade deals, 1,594,823 volumes valued at 368,854.51.
Oando however remained unchanged as it opened and closed with N2.4 in 56 trade deals, 1,626,874 volumes valued at 3,880,863.29.
Top Losers
Ardova: -1.3
Eterna: -0.24
Japaul: -0.02