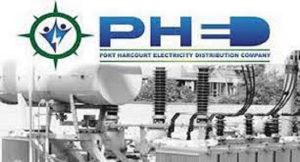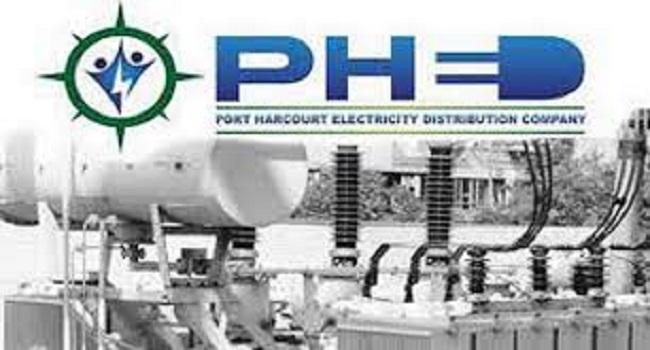 Mkpoikana Udoma
Port Harcourt — 
The Port Harcourt Electricity Distribution Company,
PHED
, has accused a business entity, Mexis Group Limited, of energy theft and attempt to bribe its staff members with N1 million.
PHED alleged that the  company specialises in energy theft, bribery and meter bypass
in the Rumuolumeni axis of Port Harcourt.
This came as the power distribution company intensified
its campaign against meter bypass, energy theft and vandalism.
PHED Head, Corporate Communications, Mr John Anonyai, said upon discovery of the meter bypass, the firm attempted to bribe officials of PHED with the sum of N1 million, in order not to escalate the crime.
Anonyai said after due investigation, it was discovered that the firm has been illegally feeding from two different feeders for many years, stealing energy worth over  N36 million
He stated: "A business conglomerate, Mexis Group Limited is currently swimming in energy theft and bribery scandal having been caught in the criminal act of meter bypass by officials of PHED, in the Rumuolumeni axis of Port Harcourt.
"Upon discovery of the meter bypass, it was obtained that the proprietress contacted the electrician who buried the service cables underground spanning to the corridor of the premises where she operates a giant cold room to quickly excavate the cables and rearrange the connections to appear like it was never tampered.
"The proprietress who became destabilized, made a bribery advance of N1million to PHED official in an attempt to stop the escalation of the meter bypass offence. This was foiled as the company's goal of zero tolerance to corruption is highly entrenched by staff.
"After a joint investigation by officials of PHED and the Police, it was discovered that Mexis Group (maximum demand customer) has been illegally feeding from two feeders (Rumuolumeni & UST) for many years. Meanwhile the electrician who was engaged by the proprietress has been arrested in the course of attempting to rearrange the bypass.
"Statistically speaking, the quantum of energy illegally consumed over the years by Mexis Group was estimated to be over N36million to say the least."
Anonyai regretted that 
energy theft, meter bypass and vandalism of electrical facilities have been an endemic problem for the Disco , impacting seriously on the revenue of PHED with a colossal loss of about N2.5illion monthly.
He recalled that on different fora, the MD/CEO of PHED, Dr Henry Ajagbawa, has affirmed his resolve to institutionalize and trigger the company's zero tolerance policy on bribery, vandalism and corruption against any individual culpable regardless of their status in the society.
"To further buttress this, the company has a dedicated whistle blowing line where members of the public can directly report suspected acts of bribery, corruption, and vandalism to the MD/CEO on 08114646572.
"Mexis Group like any other person or company caught in any of the aforementioned act will be prosecuted by authorities in accordance with the extant laws to serve as a deterrent to other customers or individuals.
"This is another wake up call for customers to desist from energy theft, meter bypass and vandalism or face the legal consequences."