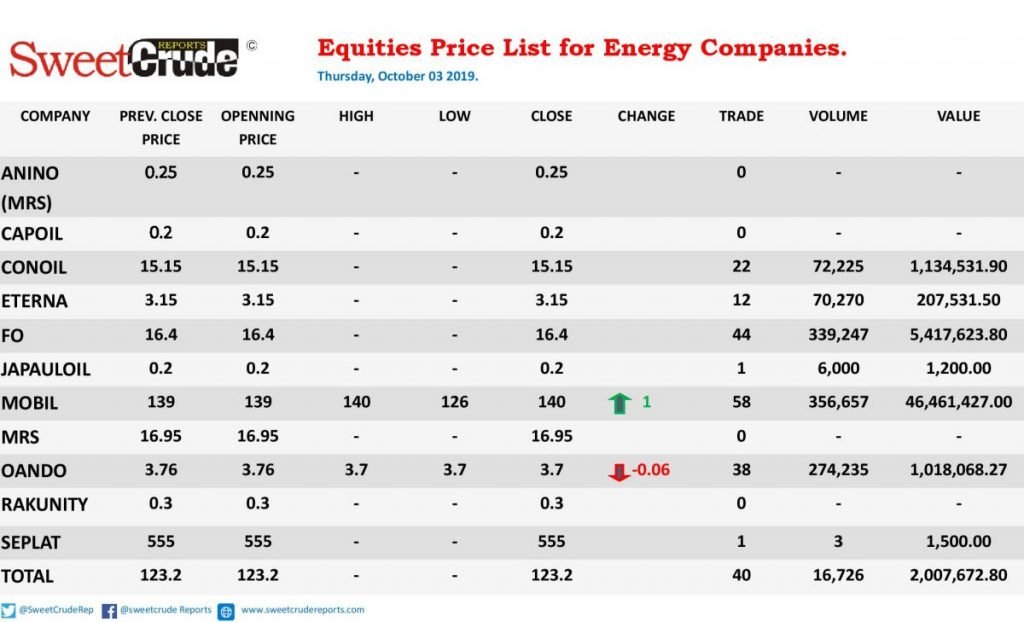 Lagos — Thursday trading activities on the floor of the Nigerian Stock Exchange for energy companies ended with two active traders, as Double One (11) gained and Oando dropped.
11 opened trading activities with N139 and closed with N140 in 58 trade deals, 356,235 volumes valued at 46,461,427.00.
Oando opened market activities with N3.76 but closed with N3.7 in 38 trade deals, 274,235 volumes valued at 1,018,068.27.
Top Gainer
Double One: 1%
Top Loser
Oando: -0.06%
like us facebook