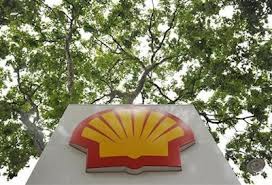 OpeOluwani Akintayo
with agency report
Lagos — Royal Dutch Shell said on Monday it would drop "Royal Dutch" from its name, to become Shell Plc.
"Royal Dutch" has been part of the company's identity since 1907.
The firm revealed this as it said it would scrap its dual share structure and shift its tax residence and head office to Britain from the Netherlands, seeking to keep investors on board as it plans a shift away from oil and gas.
Dual listings, which are more expensive to maintain, are also falling out of favour.
"The current complex share structure is subject to constraints and may not be sustainable in the long term," it said, as it announced its plan to focus its listing in London.
The company's shares, which will still be traded in Amsterdam and New York under the plan, had climbed up 2.1% in London by 0904 GMT after the news, according to Reuters.
The move requires at least 75% of votes by shareholders at a general meeting to be held on Dec. 10, Shell said.
Monday's move follows a major overhaul Shell completed this summer as part of its strategy to shift away from oil and gas to renewables and low-carbon energy. The overhaul included thousands of job cuts around the world.
More multinationals and local oil firms are beginning to join the energy transition train, with many already changing names.
In May, a Dutch court ordered Shell to deepen its planned greenhouse gas emission cuts in order to align with the Paris climate deal which aims to limit global warming to 1.5 degrees Celsius. Shell has said it would appeal.
The Anglo-Dutch firm has been in a long-running tussle with the Dutch authorities over the country's 15% dividend withholding tax, which Shell sought to avoid paying with its two share classes. Its new structure would resolve that issue.
"The simplification is designed to strengthen Shell's competitiveness and accelerate both shareholder distributions and the delivery of its strategy to become a net-zero emissions business," Shell said.