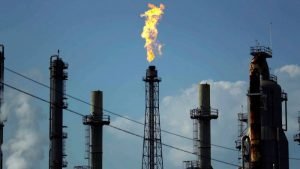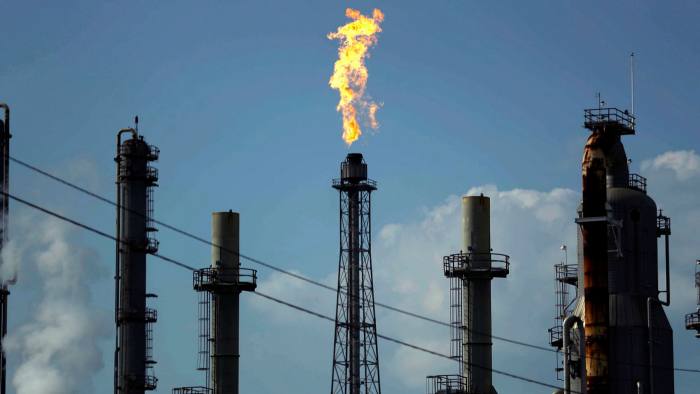 New York — Shares of stocks that have been demolished as the coronavirus and related lockdowns have crippled the global economy surged on Monday following positive news from Pfizer and its German partner BioNTech about is experimental COVID-19 vaccine.
Pfizer shares jumped 10.16%, although they were off earlier highs, after the company said the vaccine was more than 90% effective in a large-scale clinical trial for which it will now seek a U.S. emergency use authorization. U.S.-listed shares of BioNTech were up 9.89%.
While Pfizer shares were higher on the news, the overall healthcare sector was underperforming the broader S&P 500, in large part due to a sharp decline in Biogen after a U.S. Food and Drug Administration panel voted against its Alzheimer's treatment.
The energy sector, down more than 50% through Friday's close as reduced travel sapped demand for oil and gas, shot up 14.82% and was on track for its biggest daily percentage gain since March 24. Exxon Mobil gained 13.39% and Valero Energy soared 29.81%.
Banks, down more than 34% through Friday, climbed 12.66% and were also on track for their biggest one-day percentage gain since March 24 as bond yields soared and the U.S. yield curve steepened. A similar reaction was seen in Europe, with French banks Societe Generale and BNP Paribas, closing up 18%.
"It's all about the vaccine. If Pfizer's vaccine is as good as people are saying it is that's a game changer for consumer behavior and a lot of the trends we've seen of the cyclical sectors being depressed are going to reverse on that hope that this is the beginning of the end of our dealing with COVID-19," said Chris Zaccarelli, Chief Investment Officer, Independent Advisor Alliance, Charlotte, North Carolina.