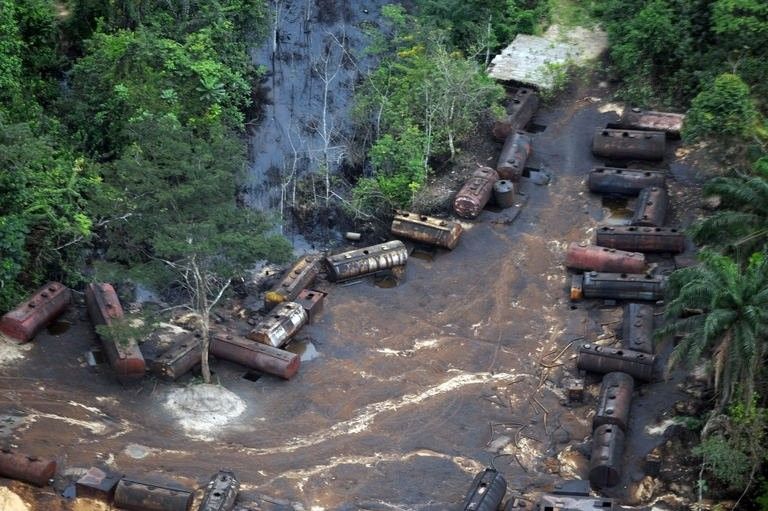 Mkpoikana Udoma
Port Harcourt — An Oilwell Control Specialist, Mr. Victor Ekpenyong has urged the federal government to engage more host communities in order to curb the menace crude oil theft and vandalism, as well as boost oil production in the country.
Ekpeyong who is the Chief Executive Officer of Kenyon International West Africa Company Limited, an oil services firm with expertise in oil well control, described the level of crude oil theft and vandalism in the country as terrible.
He explained that to sustain the country's leadership in oil output, the country must do more, and keep on engaging host communities so they can work together to boost production as Nigeria has the capacity to produce more to earn more resources to effectively run the country.
He recalled that prior to the recent improvement in Nigeria's oil production, many oil workers lost their jobs in 2022, while some companies shut down due to unsustainable oil theft and pipeline vandalism.
"I would like to commend the Minister of Petroleum and President of Nigeria, Muhammadu Buhari, and Minister of State for Petroleum for the efforts put in to ensure that we optimise production in the last quarter of 2022. I equally crave their indulgence to continue relating with the local communities who dwell around pipeline installations and other oil and gas assets.
"We can really do more because we do have the capacity to produce over 2.53 million bpd. Let's see how we can optimise this a little further to get the resources we need for running this country," Ekpenyong said.
"It is terrible. Why I say it is terrible is because my company, Kenyon International West Africa Company Limited, happened to be a company facing this issue in the Niger Delta. A year ago, we had a serious oil spill in Nembe, and Kenyon helped restore the environment to normal.
"So many oil companies are battling to stop this menace going on in the Niger Delta with many advetse effects such as the water being polluted, and the environment polluted as well.
"Consequently, our economy is adversely affected. We have what it takes to get what we want, but we cannot get it how we want it.
"It is indeed a big challenge to us. I equally commend the federal government through the leadership of the President and the Minister of State for Petroleum. They are doing their best to tackle this issue, and that is why we have improved yields, because a year ago, production was below a million bpd."
Ekpenyong said he had advised the government to engage the locals in host communities because they are the people closer to the oil assets who know the situation of things around there and can ascertain when there is an intruder.
"Thankfully, they have engaged some locals in a few host communities, and we now can see the favourable results of that decision to relate with locals in host communities."
Follow us on twitter