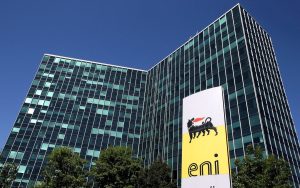 Milan — Italian energy group Eni is in advanced negotiations with a strategic partner to sell a minority stake in its low-carbon unit Plenitude, its Chief Financial Officer Francesco Gattei said on Friday.
In a post-results conference call, Gattei said that it would take a while to reach a final agreement over the transaction which would bring the group additional resources to step up its renewable energy production.
"Clearly negotiations will take time also because there are lot of details that need to be agreed in terms of value, governance… we will disclose (it) once all the details are set," Gattei said, without mentioning any potential investor.
Eni, which had to freeze the initial public offering of Plenitude last year due to adverse market conditions, still aims to list it, group CEO Claudio Descalzi said this month, adding the IPO could happen late this year or in 2024.
As it awaits favourable market conditions, the group is in talks with several investors, including Switzerland's Energy Infrastructure Partners (EIP), over a potential sale of a minority stake in the unit, sources told Reuters last month.
Last year analysts were pointing to a value for the unit of around 8 billion euros including debt, while earlier this week brokerage house Jefferies said its value could be as high as 10 billion euros.
The unit generates power from renewables, sells electricity, gas and energy services to households and businesses, and is developing a network of charging points for electric vehicles.
Reporting by Francesca Landini; Editing by Keith Weir- Reuters
Follow us on twitter