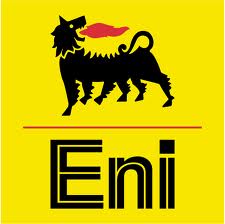 12 July 2013, News Wires – Eni has reportedly decided to start exploration drilling for natural gas off Cyprus in the second half of 2014, in defiance of Turkey's decision to sever business ties with the Italian energy giant over the move.
The company plans to drill on one of three deep-water blocks in the prospective Levantine basin in which it gained 80% stakes under production sharing deals signed with the Nicosia government earlier this year, chief executive Paulo Scaroni was reported as saying by Reuters.
"We are focused on gas, and we believe it is gas, but it might very well be oil as well," he said after meeting senior Cypriot government officials and President Nicos Anastasiades.
The block on Eni's radar screen for exploration lies just to the north of Noble Energy's flagship Aphrodite find in Block 12 that is believed to hold between 5 trillion and 8 trillion cubic feet of gas, with the US independent currently carrying out appraisal work.
Noble has previously found  17Tcf at its Leviathan discovery off Israel in the same basin that is estimated by the US Geological Survey to hold 3.5 trillion cubic metres (124 trillion cubic feet) of recoverable gas.
France's Total has also signed a production sharing contract for offshore exploration with the Cypriot government.
Cyprus, which required an international financial bailout earlier this year, is keen to get revenue from gas flowing as soon as possible.
However, its hydrocarbon resources remain the subject of a sovereignty dispute with Turkey, which controls the northern part of the Mediterranean island state.
Earlier this year, Turkish Energy Minister Taner Yildiz said the country had decided to suspend Eni's projects in Turkey and would no longer work with the company due to its exploration deals with Cyprus.
– Upstream