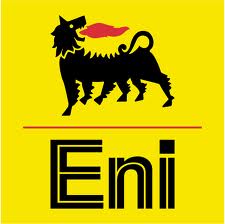 31 July 2014, News Wires – Eni has made its maiden move into Myanmar after finalising a pair of production sharing contracts in the emerging oil powerhouse.
The Italian major on Thursday said it has put pen to paper on the onshore PSC double that it was awarded in October last year.
The blocks are RSF-5 in Ondwe and PSC-K in Yamethin.
Eni has a six-year exploration period for both blocks, split into three phases.
The European player will operte the blocks on 90%, with domestic outfit Myanmar Production & Exploration holding the balance.
Block RSF-5 covers 1292 square kilometres and is situated within the prolific Salin basin, 500 kilometres north of Yangon.
Block PSC-K covers 6558 square kilometres and is situated in the unexplore Pegu Yoma-Sittaung basin in central Myanmar.
Myanmar awarded 16 onshore blocks late last year, 13 of which were for production sharing contracts (PSC), with the other three being petroleum recovery contracts (PRC).
Malaysian state player Petronas scooped blocks IOR-5 in Htantabin as well as a PRC in IOR-7 in Shwepyitha.
ONGC Videsh of India got blocks blocks B-2 in Zebyutang-Nandaw and EP-3 in Thegon-Shwegu, while Brunei National Petroleum was handed Block EP-1 in Kyaukkyi-Mindon.
Petroleum Exploration of Pakistan got blocks O in Pathein and J in Mawlamyine, while Russia's Bashneft was given Block EP-4 in Mayaman.
Canada's Pacific Hunt won blocks C-1 in Indaw-Yenan and H in Taungoo-Pyinmana, while CAOG of Luxembourg landed Block MOGE-4 in Myintha.
Thai pair PTTEP and Palang Sophon Offshore are sharing Block MOGE-3 in Papaukpin-Natmi.
MPRL E&P has taken PRCs on blocks IOR-4 in Pyay and IOR-6 in Myanaung.
When the round was launched in January, 18 blocks were put on offer. However, two blocks received no bids, government officials had earlier said.
The award process was keenly watched as no one was sure whether the authorities would award two or even three blocks to the same company.
For this round, players were limited to bidding for a maximum of three blocks as operator, although there was no restriction on how many they could apply to take minority stakes in.
A total of 78 companies initially sent in letters of interest and 26 companies later submitted 54 proposals for 16 offered blocks.
– Upstream