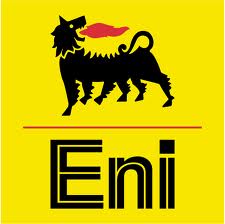 03 September 2013, Milan – Italian energy giant Eni said on Tuesday it had made a new gas discovery at its giant Mozambique field, opening up new acreage at what is the Italian oil and gas group's biggest ever gas discovery.
State-controlled Eni owns a majority stake of Area 4 in Mozambique's Rovuma basin, one of the planet's biggest untapped gas resources.
In April Eni said gas discoveries at its Mozambique fields contained around 80 trillion cubic feet.
"The discovery opens a new exploration area in the southern part of Area 4, where Eni plans to drill three new wells in 2014," the company said in a statement.
Preliminary tests showed it contained between five to seven trillion cubic feet of gas, it said.
"A very initial valuation for this gas resource… implies a gross value of $1.36 billion euros," Santander oil analyst Jason Kenney said.
But Kenney said Eni shares might suffer since investors had hoped the find would be a more valuable oil discovery to compliment the massive gas resources.
At 1132 GMT Eni shares were down 0.3 percent.
Earlier this year Eni sold a 20 percent stake in its Mozambique offshore gas project to Chinese oil company CNPC in a $4.21 billion deal.
Some analysts believe Eni could sell down its 50 percent stake further to help fund investments in the area Estimated at around $50 billion.
Eni, which has already agreed to jointly develop Area 4 with Anadarko's neighbouring Area 1 field, will decide on liquefied natural gas projects in 2014 with first cargoes due in 2018.
Mozambique is now a key prospect for the export of liquefied natural gas because of the size of recent discoveries, its location en route to Asia and its appeal to buyers trying to diversify away from big suppliers Qatar and Australia.
– Reuters