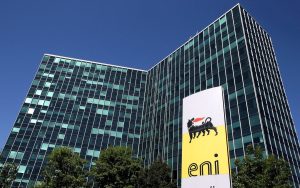 News wire — Plenitude, the renewable energy unit of Italy's Eni, has agreed to buy 100% of wind and solar developer PLT, it said on Friday, strengthening its presence in Italy and Spain.
PLT has a 1.6 gigawatt (GW) renewable capacity portfolio in Italy and Spain and 90,000 retail customers, Plenitude said in a statement, without providing financial details of the deal.
Italian media reported earlier this year that PLT's renewable portfolio could have a value of over 1 billion euros ($1.05 billion).
PLT has 400 megawatt (MW) of assets in Italy and 1.2 GW of projects under development in its home country and Spain, 60% of which are at advanced maturity stage.
"This acquisition will allow us to exceed 2 GW of net installed capacity and, in line with the targets announced to the market, we expect to reach more than 6 GW in 2025," Plenitude CEO Stefano Goberti said in a statement.
Citi acted as financial adviser for Eni's subsidiary, Rothschild & Co advised PLT on the transaction.
Plenitude integrates the production of energy from 100% renewable sources, the sale of energy services and a network of charging points for electric vehicles.
Earlier this year Plenitude postponed plans to list on the Milan stock exchange due to heightened volatility in financial markets.
Reporting by Gianluca Semeraro; editing by Francesca Landini and Susan Fenton – Reuters
Follow us on twitter