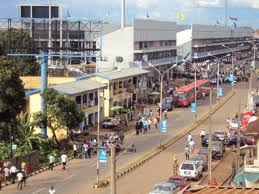 *Signs agreement with govt
22 February 2013, Enugu – The Federal Government yesterday signed agreement with bid winners of Power Holding Company of Nigeria ( PHCN), with Interstate Consortium-the Enugu bid winner, saying it will begin operations with its unique private sector model which comes with high efficiency and corporate governance standards and set the pace for electricity distribution in Nigeria.
Emerging from the signing ceremony, Chairman of Power House International – a member of the Interstate Consortium – Mr Kester Enwereonu, said that the Interstate Electricity Distribution Company, which is led by the Metropolitan Electricity Authority (MEA) of Thailand is fully profit oriented and comes with high efficiency and corporate governance standards adding that the model competes adequately with private sector models worldwide.
According to him, the Consortium will upgrade the network and deliver quality service to its customers. Apart from its financial capability, the group boasts of solid experience. For instance MEA distributes electricity in the Thai capital city of Bangkok and environs and is reputed to be one of the most efficient Third world power distribution companies with record technical and commercial losses of below 5% over the past 8 years.
Prior to the privatization programme, the CEO's of select Distribution Companies of PHCN visited MEA and their sister company Provisional Electricity Authority of Thailand (PEA) which distributes power in the rest of the regions in Thailand, as model state utilities that are efficiently run and making major contribution to state revenue, what with a 6billionUSD annual turnover by MEA. It is expected that the consortium will blaze the trail in electricity distribution. Chrome Group and Powerhouse International Limited are promoted by Chief Emeka Offor and Mr. Kester Enwereonu respectively. MEA is a company from Thailand that services more than millions of customers.
A detailed insight into the structure of the company shows that the Metropolitan Electric Authority of Thailand will run the company while Chrome Energy and Powerhouse International are co-investors. ''Interstate Consortium will run Enugu in the best professional way- global best practices'' The strength of Interstate Electrics Limited derives from the global experience of its key partner and technical operator, Metropolitan Electricity Authority of Thailand. Metropolitan Electricity Authority (MEA) was established in 1956. MEA is responsible for the distribution and sales of electricity to users in Bangkok and metropolitan vicinities including Nonthaburi and Samutprakarn provinces. MEA's distribution area covers 3,195 square kilometers divided into 14 districts with a population of about eight million and energy sales of 44,714 GWH of electricity.
For over 50 years, MEA have had immense experience in the management of an electricity distribution company with large customer base. In 2010, its customer base was over 3 million.
During the intervening period, through continuous improvement in both power system development and customer services, MEA has been able to maintain an ATC&C loss level that surpasses the expectations of the BPE in the ongoing privatization exercise.
*Press release