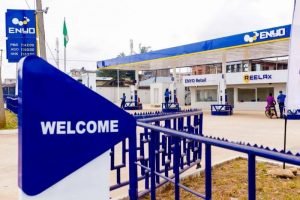 Lagos — Enyo Retail and Supply Limited has created the Enyo Station Personnel Understudy Programme, SPUP, designed to identify qualified candidates across the country for roles in its service stations and offices across Nigeria.
SPUP is also designed to create the next generation of leaders in the downstream oil and gas sector.
According to the company, the initiative is an opportunity for recent graduates to accelerate their careers, work closely with leadership, learn from established mentors and develop a network of outstanding colleagues.
The programme targets graduates in more than 10 states and prepares selected candidates for the industry through training and knowledge acquisition towards being outlet managers and administrative officers in retail stations.
According to Enyo also , the SPUP will run under Enyo's Learning and Development Academy, LeaDA, and allows candidates to participate in an 8-12 weeks learning process introducing them to comprehensive training modules and hands-on learning on how operations work.
This process covers a wide range of fields, including Product quality and quality assurance, station personnel management, stakeholder management, and reporting. Others are environmental health, safety and security management, station technology management, customer service, cash management procedures, complementary offerings and escalation procedures.
SPUP comprises an orientation and induction through a physical and online module, field deployment, weekly assessment Via LeaDA as well as a confirmation assessment aimed at making its beneficiaries globally competitive.
''The programme was pivotal to my deep understanding of the industry. The exposure across various segments of the business both in the classroom and on-the-job training are valuable treasures. I continue to put the knowledge acquired to use and I keep seeing the impact in my interface with colleagues, customers, and other industry stakeholders.'' Said Joseph Onni, a beneficiary of SPUP''
With a practical approach and collaboration between the government, educational platforms and private stakeholders in the oil and gas sector, there will be more opportunities for graduates and a structured approach to sustenance. The SPUP is one of the programmes driving this approach.
Enyo Retail and Supply Limited is a technology-driven company focused on integrating first-level customer service experience with fuels retailing and renewable energy products in Africa. The company has more than 90 retail outlets across 19 states in Nigeria serving more than 100,000 people daily.