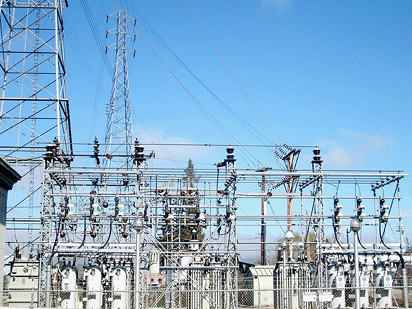 13 May 2014, Lagos – General Electric, GE, has disclosed that the Nigerian economy is growing in the dark, in view of the recent rebasing of the country's Gross Domestic Product, GDP, which put the country as the biggest economy in Africa.
According to Mr. Lazarus Angbazo, Chief Executive Officer, GE, in a paper titled; 'How do we harness electricity to transform social infrastructure?" Nigeria's current electricity consumption of 155 kilo watts per hour, kw/hr, is seven per cent of Brazil's and three per cent of South Africa.
He noted that only 50 per cent of Nigerians have access to power, with the rural poor being the most affected.
Also speaking, Mr. Batchi Baldeh, Senior Vice President/Head, Power, Africa Finance Corporation (AFC), said Nigeria's distribution facilities are aged, undersized and poorly maintained over the years.
Baldeh, in a paper titled: "Funding the power sector: Creating bankable projects/companies," also noted that Aggregate Technical and Commercial (AT&C) losses are higher than expected; inadequate and overloaded networks.
On the transmission side, he said, "Power generation capacity is available but transmission capacity is limited. In the area of transmission losses, it is higher than expected and poor redundancy provisions.
He said the generation segment is faced with gas supply constraints, as the Nigerian Gas Company, NGC, is currently enjoying the monopoly of the transportation infrastructure.
He further stated that gas pricing is another constraint for the power firms, in addition to the unattractive local supply conditions for international oil companies.
He emphasized the need for an integrated approach to financing the power sector, especially as the physical challenges are leading to higher unit cost of power and higher losses all through the value chain.
He argued that despite the risks in the sector, it is important for knowledgeable investors with long term view to be involved.
He further stated that strong sponsors are required for first few years, adding that once the market stabilises, new entrants and sources of funds will come in.
In his own view, Mr. Adeyemi  Akisanya, Principal, Adeyemi-Akisanya Associates, said the new investors inherited inefficient equipment and Nigerians were fed inaccurate and incomplete information on state of power equipment and facilities.
He identified other constraints to include, "Lack of reliable and accurate operational and financial information, such as audited accounts, customer information for metering, billing and collection data, technical and commercial loss levels, among others."
He said investors were fed inaccurate/incomplete information on the capacity of purchasers to pay, and as to demand and consumption in addition to an inexistent credit check or sanction system.
He listed the major constraints as labour, human resources challenges, currency and general inflation challenges, and payment/revenue collection risks challenges.
– Vanguard