Lagos — Oil companies Friday's trading activities on the floor of Nigerian Stock Exchange, NSE ended on a negative note as Eterna and Oando posted negative results as Japaul Oil remained unchange.
Eterna opened market activities with N2.2 but closed with N1.99 in 13 trade deals, 426,830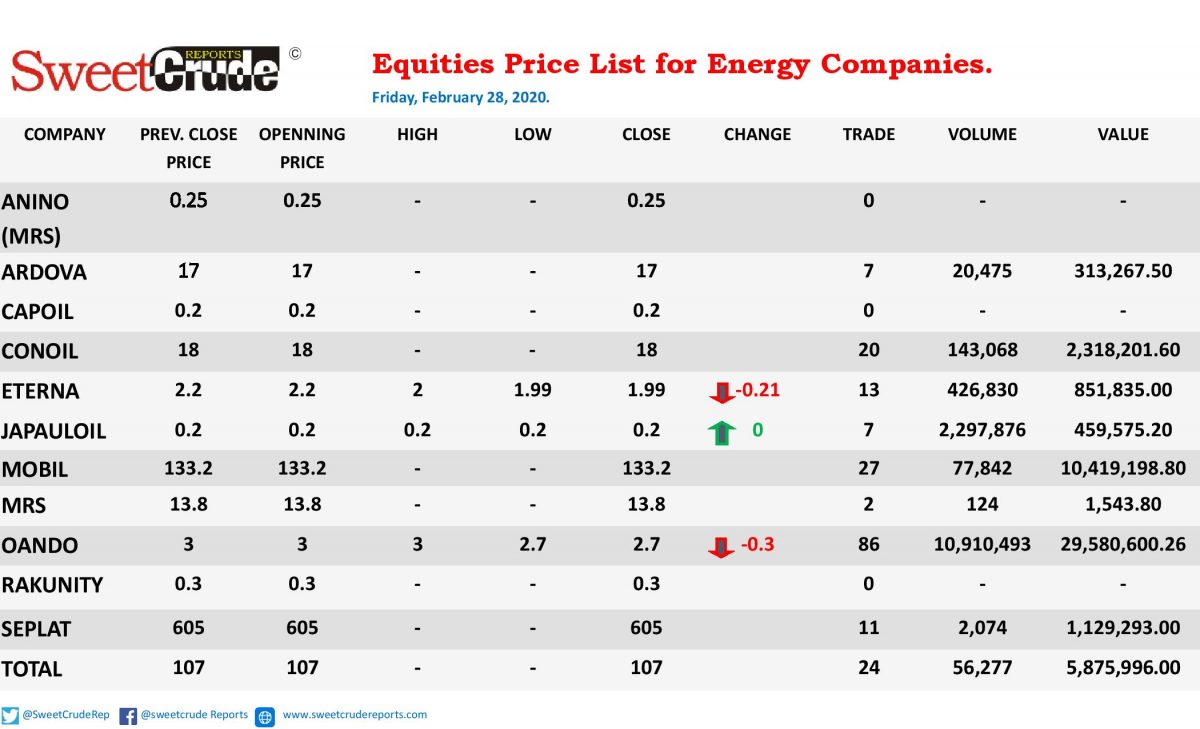 volumes valued at 851,835.00.
Oando kicked off Friday's activities with N3 but closed with N2.7 in 86 trade deals, 10,910,493 volumes valued at 29,580,600.26.
Japaul Oil remained unchanged as it opened and closed with N0.2 in 7 trade deals, 2,297,876 volumes valued at 459,575.20.
Top Losers
Eterna: -0.21
Oando: -0.3