12 December 2014, News Wires – A Chinese court has sentenced the former head of the country's energy agency to life in prison for taking millions of dollars worth of bribes to approve projects, according to reports.
The punishment comes amid ongoing corruption investigations into top officials in China.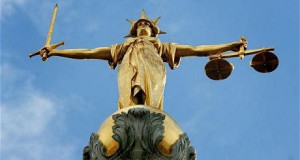 Liu Tienan, who helmed China's National Energy Administration from 2011 until he was sacked in May 2013, was accused of accepting 36 million yuan ($5.8 million) in bribes between 2002 and 2012, Bloomberg reported.
He and his family reportedly received the payments in the form of stocks, cars, and cash, as well as through a salary for a phantom job assigned to his son, Liu Decheng. The son's case will be handled separately, officials were quoted as saying.
Sixty-year-old Liu admitted to taking just 19 million yuan, according to Langfang City Intermediate People's Court in northern China's Hebei province.
The court also ordered the confiscation of all Liu's personal assets, the news wire said. Liu's attorney called the sentence "harsh".
The elder Liu is the latest official to be punished in President Xi Jinping's two-year anti-corruption campaign aimed at burnishing perceptions of the Communist Party's legitimacy. More than 80,000 officials have been punished for breaking party rules, Bloomberg quoted the Central Commission for Discipline Inspection as saying last week.
Liu was also former deputy head of the National Development and Reform Commission, China's top planning body, which approves infrastructure projects and controls energy prices.
Zhuang Deshui, professor of public administration with Peking University, told Bloomberg that Liu's punishment is intended as a strong deterrent for other officials.
"Liu's case is high profile and will have a big impact," Zhang said. "So the sentence could be made not only from a judicial perspective based on the criminal acts, but also after taking into consideration its influence."
At Wednesday's hearing, a tearful Liu reportedly expressed remorse, saying he had voluntarily provided information about his case and had not put up a legal defence.
Liu's co-operation in the case saved him from the death penalty, according to BBC, which cited Chinese officials.
– Upstream