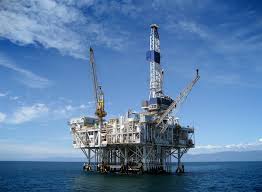 Oscarline Onwuemenyi
20 December 2016, Sweetcrude, Lagos –  The upstream petroleum sector in Nigeria which has recorded low investment in recent years would soon be upbeat in a flurry of activities.
This is the prevalent views of captains of the oil and gas industry led by the Minister of Petroleum, Dr. Ibe Kachikwu, the Group Managing Director of the Nigerian National Petroleum Corporation, NNPC, Dr. Maikanti Baru, and chief executives officers of International Oil Companies, IOCs.
Speaking at the signing ceremony of the cash-call exit agreement between NNPC and its joint venture partners in Abuja, Kachikwu said the consensus in the industry is that with the signing of agreements to exit cash calls, investments would soon flow into the Nigerian oil and gas industry.
He noted that the Federal Government will clear unpaid bills worth $5.1 billion for oil production joint ventures piled up over many years under a deal signed with Shell, Chevron, Total, Eni and ExxonMobil.
The deal would unlock new investment in the country, Kachikwu said, adding that the oil majors had given the government a discount of $1.7 billion, lowering the original amount from $6.8 billion.
The agreement would also ensure that future payments to production joint-ventures with oil majors would be paid in time, he told reporters after the signing.
The minister said if the industry focused on key issues that impede the industry and resolve them, the Nigerian oil and gas industry would soon be able to compete favourably with its peers across the world.
Also speaking, NNPC group managing director, Dr. Maikanti Baru, recounted that a lot of work went into the cash call exit agreement, noting that it comprises three components which are: the process of settling the pre-2016 cash call areas; the process of sustaining the cash call payment from 2017; and agreement and settlement over performance in 2016.