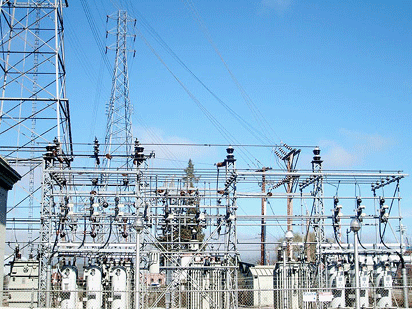 15 April 2014, Lagos – Experts in the power industry, worried by the dwindling power situation in Nigeria, especially in Lagos, since the privatisation of the Power Holding Company of Nigeria, PHCN, assets last November, have come up with issues that should be tackled to achieve power stability.
A former Minister of Power,Prof. Barth Nnaji, who is also the promoter of Geometric Power Plant in Aba, Abia State, said that distribution companies must be involved in embedded power generation to stabilize power supply or depend on the purchase of power from NBET.
He also said that Gas Aggregation Company of Nigeria should allocate gas to companies involved in power generation in the country.
He also advocated appropriate pricing for gas, so as to encourage investment in the sub-sector. "When PHCN was buying gas at 10 cents per 1,000 standard cubic feet, we were touched. Nobody in his right senses, unless at gun point will sell gas at such ridiculous price. However we sat down with the Ministers of Petroleum and Power and the management of NNPC and arrived at  a graduated price where  the price of gas is expected to move from $1 to $2  over a period of time," he added.
Emphasising on the tariff structure, he said tariffadministration should be done in a win-win situation where the interest of all the stakeholders should be represented; stressing that power business is not an avenue for making huge profit.
Nnaji also recommended the application of ring fencing and embedded power generation between states and the private sector for the generation of electricity, which is urgently needed to develop Nigerian economy.
"We embarked on ring fencing in Aba to meet the power needs of all the consumers in Aba, Abia State. We used 27 kilometres of power lines to convey electricity to all the end users in the city," he said.
The Group Executive Director, Gas, Nigerian National Petroleum Corporation, NNPC, Dr. David Ige, noted that gas supply for domestic utilisation has doubled from 300mscf in 2010 to over 1000mscf in 2013, adding that the product is expected to rise to 1800mscf in the next two years.
He decried the spate of vandalism of gas pipelines by unpatriotic Nigerians, and recommended 10 years jail term for anyone found to have vandalised gas pipeline in the country.
He listed Trans-Forcados and Escravos pipelines as some of the major targets of gas vandalism in Nigeria.
"We have grown gas supply for domestic use in the last three years. This has boosted development in the manufacturing sector, especially cement production. Despite this growth, Nigerians live with power outages.  When Escravos, or Forcados pipeline is lost to vandals, we are in for fresh trouble.
– Sebastine Obasi, Vanguard