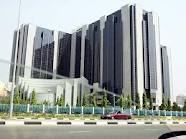 Babajide Komolafe
21 January 2013, Sweetcrude, Lagos – Financial experts say that the inflation figures released last week by the National Bureau of Statistics, NBS, which show that prices of goods and services are still rising, indicate that the Central Bank of Nigeria (CBN) will maintain its tight monetary policy, when its Monetary Policy Committee (MPC) meets today.
Inflation measures the rate of increase in the prices of goods and services people consume every day. It is measured by the Consumer Price Index (CPI). The Inflation figures released by the NBS shows that while the general rate of increase in prices (headline inflation) declined to 12.0 per cent in December from 12.3 per cent in November, Core inflation, which is the rate of increase of goods and services excluding farm produce , rose to 13.7 per cent from 13.1 per cent. The increase was attributed to rising prices of essential goods and services like housing, electricity and gas.
According to the Bureau, "The increases in the Core (inflation) index were as a result of increases in the Housing, Electricity, Gas and other Fuels division, in particular liquid (kerosene) and solid fuels (firewood and charcoal), rental and imputed rent prices, clothing prices, garment prices, and air transport fares."
Reviewing this development ahead of the MPC meeting today, financial experts said this implies that there are still inflationary threats in the economy, especially the huge budgetary spending planned for this year by the Federal Government hence they expect the CBN to maintain its tight monetary policy.
"In order to adjust monetary policy however, the MPC will need to be more certain that lower inflation can be achieved on a sustainable basis. With the threat of a higher benchmark crude price being adopted in the 2013 budget, we're not certain that can be taken for granted for the moment. On this basis, we forecast unchanged monetary policy next week", said Razia Khan, Head of Regional Research, Africa, Standard Chartered Bank.
Also commenting on the development, analysts at Afrinvest PLC said, "We however believe that the upward review of the oil price benchmark to $79 per barrel as contained in the recently passed 2013 budget, provides additional room for increased government spending and therefore poses a direct upside threat to inflation. We therefore expect the CBN's Monetary Policy Committee to keep the MPR on hold at its next committee meeting scheduled for early next week."