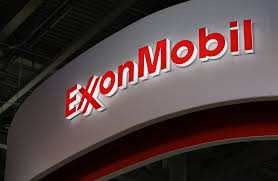 News Wire — Exxon Mobil Corp on Wednesday lost two board seats to activists Hedge Fund.
The oil giant's shareholders voted against the company's leadership for failing to adjust its business strategy to match global efforts to combat climate change.
Despite the loss, eight of Exxon's nominees including its Chief Executive Officer, Darren Woods were re-elected to its 12-member board of directors, along with two of Engine No. 1's nominees, the company said. The counting is not finished, so Engine No. 1 could potentially see three of its four nominees join the Exxon board.
A report by Reuters said the result will add to pressure on Woods, who campaigned to convince shareholders to shoot down the board challenge and argued the company was already advancing low carbon projects and improving profits.
"Today, we heard shareholders communicate a desire for ExxonMobil to further these efforts," Woods said in a statement. "We're well positioned to do that."
Under Woods, Exxon incurred a $22 billion loss last year as COVID-19 pandemic destroyed fuel demand worldwide.
Exxon is lagging behind other oil majors in its response to climate change concerns, forecasting many more years of oil and gas demand growth and doubling down on spending to boost its output – in contrast to global rivals that have scaled back fossil fuel investments.
The dissident shareholder group led by Engine No. 1 put up a slate of four nominees in the first big boardroom contest at an oil major that makes climate change the central issue. The fund's stake in Exxon – an energy behemoth with a market value of close to $250 billion – is worth just $50 million.
The two Engine No. 1 nominee elected were Gregory Goff, a 64-year-old former top executive at Marathon Petroleum, MPC.N, and Andeavor, and former Neste Oyj, NESTE.HE, executive Kaisa Hietala.
"We welcome the new directors, Gregory Goff and Kaisa Hietala, to the board and look forward to working with them constructively and collectively on behalf of all shareholders," CEO Woods said at the end of Exxon's shareholder meeting.
Vote counting to determine the final two seats was continuing. That left the re-election of directors Steven Kandarian, Douglas Oberhelman, Samuel Palmisano and Wan Zulkiflee up in the air. Alexander Karsner, one of Engine No. 1's nominees, was still in the running, Exxon said.
*Reuters