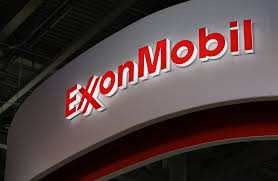 03 March 2018, News Wires – Exxon Mobil Corp will exit some joint ventures with Russia's Rosneft, citing Western sanctions first imposed in 2014, in a move that the Russian company said would result in serious losses for its U.S. partner.
Rosneft said it would welcome Exxon's return to the projects in the future if the "legal possibility arises".
The decision is an about-face for Exxon, which had opposed the sanctions over Russia's invasion of Crimea and argued they unfairly penalized U.S. companies while allowing foreign energy rivals to operate in the country, the world's largest oil producer.
The sanctions slowed work on a project by Exxon and Rosneft on what was hailed as a major discovery in the Kara Sea above the Arctic Circle.
Rosneft, Russia's largest oil company, said last year that it planned to return to operations at the project in 2019.
Exxon's exit will not affect the Sakhalin project off the eastern coast of Russia, Exxon and Rosneft spokesmen said.
Sakhalin-1 operates under a Production Sharing Agreement struck in the mid-1990s and currently produces around 200,000 barrels of oil per day.
Representatives for the U.S. Department of State and Treasury Department did not have immediate comment. The joint ventures were reached when U.S. Secretary of State Rex Tillerson was Exxon's chief executive.
Tillerson has taken a hard line on Russia as secretary of state, in contrast to his position while at Exxon. His tougher stance appears to be an effort to reassure U.S. allies and other friendly nations of Washington's backing amidst concerns over U.S. President Donald Trump's relationship with Russian President Vladimir Putin.
Tillerson has said U.S. sanctions imposed for Russia's 2014 annexation of Crimea would remain in place until Crimea is returned to Ukraine. He has accused Moscow of imposing its will on other nations by force and employing disinformation and cyber attacks to subvert Western democracies.
The State Department said on Thursday Tillerson had recused himself from issues involving Exxon, and did not discuss the withdrawal with Exxon. A spokesperson would not comment on the company citing U.S. sanctions for the withdrawal.