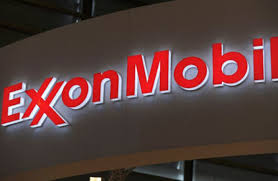 30 April 2018, Sweetcrude, Houston, Texas – ExxonMobil said Monday it agreed to purchase PT Federal Karyatama (FKT), one of Indonesia's largest manufacturers and marketers of motorcycle lubricants, to enable expansion in an important international market.
The acquisition includes the Federal Oil brand and a 700,000 barrel per year blending plant in Cilegon, Indonesia. Pending shareholder, government and regulatory approvals, ExxonMobil will acquire 100 percent interest in the company from PT Mitra Pinasthika Mustika Tbk. and its affiliate. ExxonMobil expects the transaction to close in the third quarter of 2018, if not earlier.
"Asia Pacific is one of the fastest growing lubricants markets in the world," said Bryan Milton, president of ExxonMobil Fuels & Lubricants Company. "This acquisition, combined with our existing premium Mobil lubricant brand, will help us continue to grow and better serve customers in Indonesia. The knowledge and experience of FKT employees and distributors will play a key role in achieving that objective."
Founded in 1988, FKT is one of Indonesia's leading motorcycle lubricant marketers with a nationwide distribution network supported by approximately 40 dealers, 3,200 Federal Oil Centers and more than 10,000 retailers throughout Indonesia.
"Driven by strong economic development and an expanding middle class, Asia is expected to represent 70 percent of global lubricant demand growth over the next decade," said Nigel Searle, senior vice president of ExxonMobil Lubricants. "We continue to make strategic investments across our lubricant value chain to ensure ExxonMobil is well positioned to meet increasing global lubricant demand."
Subsidiaries of ExxonMobil and its predecessors have been operating in Indonesia for more than 120 years, and since 1979 have invested more than $23 billion in the country. ExxonMobil has more than 500 employees in Indonesia, 95 percent of whom are Indonesian.