16 February 2015, Lagos – Nigeria's share of the Asian market is now seriously being threatened by the ongoing price war among the big Arab oil producers.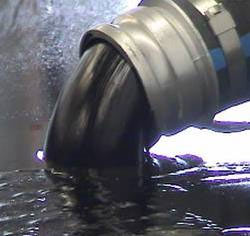 Asia became Nigeria's safe haven after the loss of the American market, but this may not be sustained for much longer, a development that has made oil industry experts to urge the Federal Government to form alliances with the Asian customers to cushion the effects.
According to the report, "Iraq's Basrah Light crude will sell at $4.10 a barrel below Middle East benchmarks, the deepest discount since at least August 2003, the Oil Marketing Co. said Tuesday. National Iranian Oil Co. said its official selling price for March Light crude sales will be a discount of $2.10 a barrel, the widest since at least March 2000, according to a company official who asked not to be identified because of corporate policy. Kuwait Petroleum Corp. said Wednesday its discount will be $4.10, the biggest since August 2008.
"The cuts come after Saudi Arabia, the largest crude exporter, reduced pricing to Asia last week to the lowest in at least 14 years. The Organisation of the Petroleum Exporting Countries, OPEC, left its members' output targets unchanged at a November meeting, choosing to compete for market share against U.S. shale producers rather than support prices. Iraq is the second-biggest producer in OPEC, Kuwait is third and Iran fourth."
The report further added: "Middle Eastern producers are increasingly competing with cargoes from Latin America, Africa and Russia for buyers in Asia. Oil prices have dropped about 45 percent in the past six months as production from the U.S. and OPEC surged."
Nigeria's budget'll be distorted Assessing the impact of this price war on Nigeria, industry experts argued that the price war will further distort Nigeria's 2015 Appropriation Bill, as according to them, if the price war continues, it will increase pressure on the oil market, particularly for the buyers, until it gets to saturation point.
Speaking in a telephone interview with Vanguard, Managing Director/Chief Executive, International Energy Services Ltd, Dr. Diran Fawibe, said: "Nigeria's budget plans are already in trouble, so government now has to look for other ways to finance its expenditures."As it is, there is no way we can succeed with the budget without cutting down significantly on the import of unnecessary goods. This is because the Naira is under severe pressure, and with declining reserves, there is no other way out."
Fawibe insisted that the situation called for further financial prudence, particularly on the part of the state governments, whom he said are "financially undisciplined" and lacked good leadership. In view of the foregoing,
Fawibe suggested that in the absence of processing our own crude, thereby adding value and cutting down on fuel importation for domestic need, government should consider buying interests in refineries in Asia and Europe, since the Asian market can no longer be taken for granted.
Similarly, the President, Nigerian Association of Petroleum Explorationists, NAPE, Dr. Chikwe Edoziem, told Vanguard exclusively that government needed to engage in serious economic restructuring.
– Vanguard