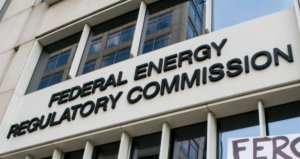 30 September 2018, News Wires — The U.S. energy regulator has appointed a settlement judge to oversee negotiations between several energy companies and pipeline operator Colonial Pipeline Co over the fee structure to ship products on the largest fuel pipeline in the United States.
A chief judge for the Federal Energy Regulatory Commission (FERC) has designated Judge David H. Coffman to explore the possibility of a settlement between the parties, according to a FERC document dated Friday.
In November, Chevron Products Co, Valero Marketing & Supply Co and Epsilon Trading LLC, the trading arm of Delta Air Lines Inc, filed a complaint with FERC that said rates charged by Colonial "greatly exceed just and reasonable levels."
Colonial has said the complaint has no merit.
In February, units of BP PLC and Trafigura AG filed their own complaint with FERC over Colonial's shipping rates.
Colonial Pipeline connects Gulf Coast refineries with markets across the southern and eastern United States through more than 5,500 miles (8,851 km) of its pipeline system, delivering gasoline, diesel, jet fuel and other refined products.