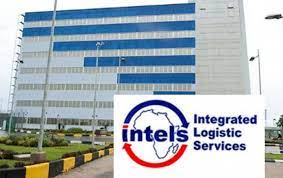 Vincent Toritseju
Lagos — THE Federal Government yesterday cancelled the restoration of the boat pilotage contract for Integrated Logistics Services, Intels, engaged by the Nigerian Ports Authority, NPA.
Intels, a logistics and facilities services provider in the maritime and oil and gas sectors, was co-founded by Gabriele Volpi, an Italian national, and Atiku Abubakar, former vice president.
The cancellation, Sweetcrudereport gathered was stated in a letter dated January 7, 2022, in clear overrule of an earlier directive given in January 2021.
According to details of the letter, reports that Buhari acted on the advice from Abubakar Malami, the attorney-general of the federation (AGF); Director-General, Bureau of Public Procurement (BPP), and acting Director-General, Infrastructure Concession and Regulatory Commission (ICRC).
The letter was addressed to the AGF and the minister of transportation and signed by Ibrahim Gambari, chief of staff to the president.
According to the letter, President Muhammadu Buhari directed that the procurement process initiated by the procuring entity, NPA, that was submitted to the federal ministry of transportation be forwarded immediately to the BPP for action.
"The president has also directed that upon receipt of the No-objection approval from the BPP, a memorandum be presented by the Ministry of Transportation to the Federal Executive Council for consideration, that the Ministry of Transportation should ensure that the process is concluded within 60 days of the president's directive to avoid further loss of revenue by the federal government," the letter reads.
"That NPA should ensure that the sanctity of the agreements with respect to Onne 4 (Berths 9, 10 & 11) be maintained, as there is no subsisting contract with Intels for their utilisation."
Buhari further directed the AGF to ensure the quick determination of the cases in court.
In November, Malami had written to the president after a review of submissions by the NPA and Intels.
He stated that the NPA neither suspended nor terminated any of its contracts with Intels, "which therefore obviates the need for any restoration".
Reacting to the development, the immediate Managing Director of the Escravos Pilot Nigeria Limited, local pilots in charge of the Escravos Channel at the Warri Port in Delta State, Captain Charles Tobi welcome the approval of the cancellation adding that Intels was just collecting money for no work done.
In his reaction, the self-acclaimed Director General of the proposed Maritime Security Agency, MASECA, Captain Jacob Ovweghre
Said that the cancellation was in the interest of the country adding that the whole contract had become too controversial and smacks of all kinds of irregulatires.