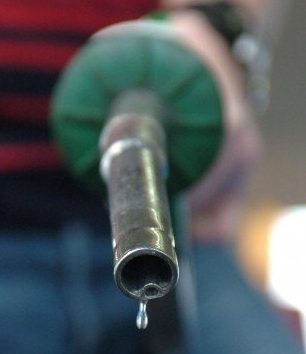 – Retains subsidy till June
– NNPC unable to remit expected N200bn into FAAC account
OpeOluwani Akintayo
Lagos — Despite petroleum subsidy gulping a whopping N2 trillion in 2021, the federal government has said it would retain payment until June following a meeting by the National Economic Council, NEC headed by Vice President Yemi Osinbajo on Thursday.
Governor Godwin Obaseki of Edo State while speaking after the meeting held in Abuja between Osinbajo and state governors among others, said the Federal Government was spending about N2tn on petroleum subsidies, an amount, he said, could have been used for other purposes.
The governor said, "As you all know and aware, the issue of subsidy has been one matter that NEC has deliberated on for more than a year now. There was an ad hoc committee, which was set up by NEC headed by Governor El-Rufai that included members of the executive arm of government that worked on recommendations as to what we should do about the costs of PMS locally. As we have been told, the price of PMS in Nigeria today is about N162 per litre. Whereas every other country surrounding Nigeria is selling the same product at more than 100 per cent of the cost in Nigeria.
"And the country, as at last year, spent almost N2tn subsidising petroleum products. That is money that could have gone into building roads, money that could have gone into healthcare and education.
"So for NEC, the arguments have been put out, should we continue this regime of spending money we do not have, to subsidise the living standards of only mostly those who have vehicles?"
Obaseki said when the council considered the analysis last year, it realised that less than one-third of the states consume two-thirds of the subsidy. This, he said, raised questions about equity.
"All of these findings were presented to NEC, and NEC has had several deliberations. And the deliberations are still ongoing. So, NEC hasn't come up with any decision yet. I think recommendations have also been made to the President. That is what I am aware of that has transpired so far," he said.
According to the Edo governor, the NNPC has been unable to remit the expected N200bn into the Federation Account Allocation Committee owing to the payment of fuel subsidy.
Government currently pays N241 as subsidy on every litre of petrol.
A report presented by Governor Nasir El-Rufai of Kaduna State had said the federal government would save N250 billion per month on petrol subsidy removal. According to him at current rates, the PMS subsidy is reducing transfers into the federation by about NGN 250 billion per month, and could, if PMS subsidies are not eliminated, result in deductions of NGN 3 trillion in 2022.
Governor of Nasarawa State, Abdullahi Sule, while also speaking after the NEC meeting, said although NEC was yet to take a position on petroleum subsidy, however, the meeting agreed that payment stays until June when the six-month period already earmarked in the 2022 budget elapses.
The Nasarawa governor said, "I think in addition to that, what you have to understand is that, we (NEC), didn't make any presentations on this because there has not been a decision. But in reality, all of us Nigerians know that there is now the Petroleum Industry Act. And the NNPC has now become a limited liability company, as you know. So, the NNPC will run differently.
"So, if the Minister of Finance, you know, provides (subsidy) for six months, you can understand part of the reason for the provision for six months, before the NNPC entirely takes off; and at that moment, that is when decisions will be made.
"But I want to correct this impression; it is not the governors who are making recommendations; It is a NEC committee which comprises all the other people that are looking at this. And no decision has been made, and probably by the time a decision will be made, the Petroleum Industry Act would have fully taken charge, and it will not require any recommendation from anybody."
Petrol price hike will push more Nigerians deeper into poverty – Abdulsalami
Reactions have started pouring in following the announcement, as a former Head of State, General Abdulsalami Abubakar (retd.), and the Senior Staff Association of Nigeria Universities, warned against removal of the subsidy, saying it would worsen poverty in the country.
Abdulsalami cautioned the Federal Government against increasing the pump price of fuel, saying a rise in petrol price would push more Nigerians deeper into poverty.
Abdulsalami stated, "…All of these tend to have negative effects on security. In fact, Nigeria now faces a food security crisis that is compounded by the COVID-19 global pandemic and banditry in many states of northern Nigeria.
"Both of these have disrupted the fragile value chains across the country and negatively impacted the ability of Nigerians to produce, process and distribute food. The result is a continuing rise in the prices of food items beyond the reach of many Nigerian families.
"On top of all these, fuel prices are expected to rise significantly in the coming months as announced last November by the NNPC. When this happens, as the government has planned, it will push many millions deeper into poverty.
"Young people and women are the demographic groups most affected by the country's dire economic outlook. For example, estimates by the National Bureau of Statistics show that while the national unemployment rate stood at 33 per cent by the end of 2020, unemployment for young people between ages 15 and 34 years was 10 per cent higher at 42.5 per cent
"If not carefully managed, the frustration of these groups can easily boil over into a national conflagration worse than what we saw months ago during the #ENDSARS protests. However, these are not doomsday predictions, but a warning to which all stakeholders must pay heed."
Life already difficult for Nigerians, don't increase pump price, SSANU warns FG
The leadership of Senior Staff Association of Nigeria Universities, SSANU on Thursday warned the Federal Government against increment in pump price of petrol.
Speaking, National President of the association, Haruna Ibrahim, said union leaders would not fold hands while ordinary Nigerians continue to experience hardship. The SSANU boss, who said that the organised labour would soon come up with a position on the planned increase in fuel price, also lamented nonchalant attitude of the federal government to improving condition of workers, especially members of SSANU, as many of the agreement the union had with it had not been implemented.
Ibrahim said "no salary motivation, no minimum wage arrears, hazard allowance nowhere to be found, issue of staff school on ground, funding of university is terrible among other challenges.
"Nigerians are not finding life easy with the economic downturn. Life is difficult already for many people. Things are not easy for all and sundry as prices of goods are now skyrocketing beyond the reach, to the extent that the citizens cannot take their three-square meals again.
"Civil Servant leaders cannot fold their hands and allow Nigerians experience more hardship than this. But all hands must be on deck to fight for our right. Nigeria Labour Congress will protest any increment in fuel price by the Federal Government."
Follow us on twitter