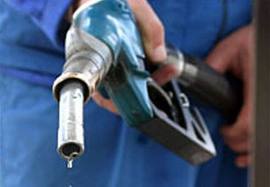 OpeOluwani Akintayo
Lagos — The Nigerian Customs Service, NCS has said the federal government would soon reintroduce the abolished N1.50k per litre levy on Petroleum Products.
Comptroller General of Nigeria Customs Service, NCS, Col. Hameed Ibrahim Ali, retd, stated this when he appeared before the Senator Francis Alimikhena, All Progressives Congress, APC, Edo North Senate Committee on Customs, Excise and Tariff to defend the 2021 Budget of the Customs Service.
According to him, the Customs has given the federal government a nod on the plan.
He argued that the reintroduction is in accordance with the Petroleum Product Tax Regime of 2004 to enable it expand the revenue source of the government.
Ali disclosed that the agency targets a total revenue of N1.465 trillion into the Federation account this year, and that the N1.465 trillion consists of N1.267 trillion for Federation and N198.00 billion for Non- Federation.
According to him, when compared with the 2020 revenue target, the 2021 revenue target is higher by N85 billion or 5.80 percent, just as he said that the Service has proposed a budget expenditure of N242.45 billion for the 2021 fiscal year and would be sourced from 7% cost of collection for 2021 which is N96 94 billion; 60% CISS, put at N47. 01 billion ; 2% VAT Share of NCS which is N07.40 billion; Outstanding Liabilities of N91.10 billion, totally, N242.45 billion.