11  June 2023, Abuja –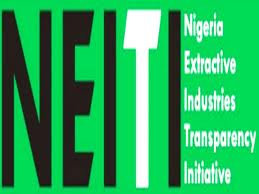 The Federal Government would soon review the law which set up the Nigeria Extractive Industries Transparency Initiative, NEITI, in order to strengthen the body and make it more effective.
President Goodluck Jonathan revealed this in Abuja when he received a report from the NEITI National Stakeholder's Working Group, NSWG, led by its Chairman, Ledum Mitee.
"NEITI is not just a watchdog organisation but also one playing a critical role in the economy with additional responsibilities," Jonathan stated as he declared the government plans to resolve the problem of funding as it conceded the organisation.
He also stated that the government was addressing matters as it concerned synergy between NEITI and some major government agencies, disclosing that, to this effect, an Inter-Ministerial Task Team, IMTT, would soon be set up to ensure proper integration of NEITI into the economic agenda of the government.
Earlier, Mitee had disclosed the discovery by NEITI of a total $9.8 billion taxes unremitted into the Federation Account by oil companies operating in the country. This, according to him, came from under-payment of taxes and rents, through under-assessment, process manipulation and poor management of agreements between the Federal Government and different companies.
Mitee also said: "What we have tried to identify is that between 2011 and 2013, there has been some 50 percent reduction in our budgetary allocation which we thought was threatening the smooth operation of our work.
"The fact that we won an international award at the Sydney global EITI conference last month where Nigeria was adjudged the best country in compliance with its standards.
"Our responsibility is to identify gaps. The key issue which came out of the meeting was that we have to close the gap between what NEITI is doing and what the economic management team is doing".
He noted that of the 39 countries implementing EITI, Nigeria's mode of implementation had been rated the best.
"We are not just out to find faults. We are there to help government to even raise revenue and identify gaps so that they can be remedied and that should be seen within the larger frame work of the reforms we all pray for," he stressed.