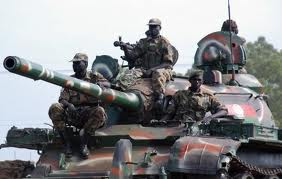 12 October 2012, Sweetcrude, KHARTOUM – REPORTS said fighting has erupted near the capital of Sudan's oil producing South Kordofan state, ahead of the planned resumption of transit oil shipments from former civil war foe, South Sudan.
Officials said the fighting broke out on Wednesday, according to Dow Jones newswire.
Rabie Abdelaty, Sudan's government spokesman, said Sudanese air force and ground troops attacked positions of rebels of Sudan People's Liberation Movement-North on Wednesday in an attempt to halt a rebel advance on the city of Kadugli, South Kordofan's capital.
"Our military has just repelled a rebel attack on Kadugli… an offensive is continuing to dislodge these rebels from our territory" Mr. Abdelaty added.
The latest fighting underscores the fragile security situation along the Sudan-South Sudan oil-rich common border. Oil fields in South Kordofan account for the bulk of Sudan's 115,000 barrels-a-day oil output.
On Monday, the Sudan People's Liberation Movement-North, SPLM-N, rebels shelled Kadugli, in the first major attack on the capital, which left at least five civilians dead.
The SPLM-N rebels fought alongside the South Sudan's army during the two-decade civil war with Sudan, which officially ended in 2005. South Sudan says it has since severed ties with the rebels, although Khartoum insists that Juba continues to back the rebels.
A rebel spokesman told Dow Jones Newswires that the rebels are fighting in "self defense" following days of a Sudanese army offensive.