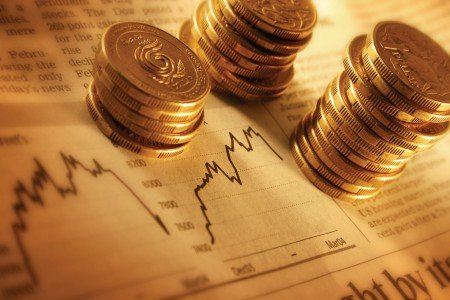 06 November 2017, Sweetcrude, Houston, Texas — The local and international financial market products and services update.
NIGERIA: Nigerian officials are increasingly confident that the naira's troubles are over for good. Some investors disagree. Portfolio inflows have risen in the past three months with crude prices ,rising above $60 a barrel and money managers taking heart from a foreign-exchange trading window, where the naira has converged with the black-market rate. That prompted central bank Governor Godwin Emefiele and Patience Oniha, the head of the nation's Debt Management Office, to tell investors in London on Oct. 27 that the currency was set to strengthen. Finance Minister Kemi Adeosun concurred, saying Nov. 2 the government sees no significant exchange-rate risk as it prepares to raise dollar funding. But Nigeria's system of capital controls, multiple exchange rates and the trading window known as Nafex would struggle to survive a drop in oil prices or a turn in sentiment against emerging markets, which may come as the Federal Reserve raises interest rates, according to investors including Ashmore Group Plc and Standard Life Aberdeen Plc.
FX: Turnover in the I&E dropped for the second consecutive week. The average daily turnover for last week was down 30% week-on-week, from $187.69m to $131.73m. Decrease in flows in direct correlation with reduced offshore participation in the local fixed income.
FIXED INCOME: Money market was long N145bn to start the day on Friday and funding for the retail auction expected to drain more liquidity.
N200bn is whispered to have been mopped up via the special OMO conducted same Friday. Tone in secondary market was skewed to the sellers because of the change in liquidity conditions.
U.K: Life for U.K. Prime Minister Theresa May keeps getting harder.
May faces the titans of British business on Monday as her government struggles to get ahead of a sexual harassment scandal that's rocked the political establishment, forced one Cabinet minister to resign, and thrust into the line of fire Damian Green, her deputy.
Green, 61, denied in the strongest terms a Sunday Times newspaper report that police found pornography on one of his parliamentary computers in 2008. He called the claims by a former top police official "completely untrue" and "political smears." The spotlight on such a senior figure, who's also a personal friend of May, puts the embattled Conservative leader in a bind when she can least afford to be derailed from the task of getting a breakthrough in divorce talks from the European Union.
U.S: U.S. President Donald Trump on Monday said America stood with ally Japan against the North Korean "menace" and that Washington would work with Tokyo to sort out problems on trade between the world's biggest and third-largest economies.
Speaking after a summit with Japanese Prime Minister Shinzo Abe in Tokyo, Trump repeated his mantra the "era of strategic patience" was over, and that the two countries were working to counter the "dangerous aggressions" of the North Korean regime.
COMMODITIES:  Oil climbed from the highest close in two years as an anti-graft probe in Saudi Arabia was seen to consolidate power in the hands of Crown Prince Mohammed bin Salman, who's backed OPEC-led output cuts.
Futures rose as much as 0.7% in New York, gaining for a third session. Saudi Arabia's King Salman ordered the purge of royals and top officials in the world's biggest crude exporter, including a member of the royal council overseeing the state oil company and one of its directors.
Macro Economic Indicators
Inflation rate (Y-o-Y) for September 2017,      16.00%
Monetary Policy Rate current                           14.00%
FX Reserves (Bn $) as at November 01, 2017, 33.862
Money Market Highlights
NIBOR (%)
O/N                         07.3571
30 Day                    19.1576
90 Day                    19.3780
180 Day                  21.0281
LIBOR (%)
USD 1 Month        1.24233
USD 2 Months      1.33389
USD 3 Months      1.39194
USD 6 Months      1.59017
USD 12 Months    1.72400
Benchmark Yields
Tenor      Maturity      Yield (%)
91d          01-Feb-18      17.65
182d        03-May-18     18.67
364d        18-Oct-18      17.92
2y            23-Oct-19      15.01
3y            18-Oct-20      14.90
5y            27-Jan-22      14.84
Indicative Currency Exchange Rates
                                        Bid      Offer
USDNGN ( I & E )      356.00    357.00
EURUSD                     1.1509    1.1712
GBPUSD                     1.2982    1.3184
USDJPY                      114.23    114.27
GBPEUR                     1.1166    1.1370
USDZAR                    14.1047   14.3081
EURNGN                    417.60    418.96
GBPNGN                    470.60    471.99