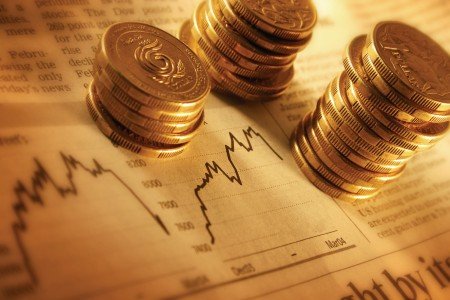 02 May 2018, Sweetcrude, Houston, Texas — The local and international financial market products and services update.
NIGERIA: Buoyed by increases in oil revenue, statutory allocations to the three tiers of government rose by 36% to N1.9 trillion in the first quarter of 2018 (Q1'2018) from N1.4 trillion in the corresponding period of 2017 (Q1′ 2017).
Analysis showed that Nigeria's daily income from oil shot up by 83% to $112.9 million at the end of Q1'2018, from $61.8 million in Q1'2017, courtesy of higher crude oil prices and increased crude oil production. Further analysis showed that average crude oil price as at end of Q1'2018 stood at $67.18 per barrel, up by 24% from $54.17 per barrel in Q1'2017. Similarly daily crude oil production rose by 47% to 1.68 million per day in Q1'2018 from 1.14 million per day in Q1'2017.
FX: Last week kicked off with FX pending demand in the I&E, buying interest seen on Friday were up to $/N 363 handle. However, the pressure experienced last week was damp on Friday with some flows into the market and possible support of the regulator. Traded volume is $362.52mio and range traded $/NGN 357 – $363.50 as reported on FMDQ website. The CBN also announced on Monday morning the weekly wholesale auction, the amount on the offer was unchanged at $100m and tenor should not exceed 60-day. The range of bids at the last week's wholesale auction was reported between $/N 337.50 – 339.00, based on information available to us.
FIXED INCOME: After Friday's surprise OMO, market opened on Monday quiet with everyone looking out for an OMO auction. Buyers eventually resumed in bills as the day went by and there was no announcement in sight. We come in today from the 1-day holiday to a bill auction.
N9.5bn, N47.71bn and N38.16bn will be offered on the 91, 182 and 364day respectively. Bond market remained quiet as of Friday.
INDIA: India has joined the U.S. and China as one of the world's five biggest military spenders, reflecting geopolitical tensions as well as the country's reliance on imported weapons and sprawling personnel costs.
New Delhi's defence spending rose by 5.5% to $63.9 billion in 2017 and has now passed France, the Stockholm International Peace Research Institute said in a report released Wednesday. Worldwide military spending rose marginally last year to $1.73 trillion, or roughly 2.2% of the global gross domestic product, the group said. The list of the world's biggest military spenders has remained consistent in recent years, dominated by the U.S. and China.
U.S: The Trump administration sought to temper expectations for a swift breakthrough on trade issues with China as a delegation of senior U.S. officials prepares to visit Beijing this week.
"It's a big, big challenge. There's a very different system over there and it's a system that in all honesty has probably worked pretty well for the Chinese," Trade Representative Robert Lighthizer said Tuesday at an event at the U.S. Chamber of Commerce in Washington. "It has not worked well for us."
COMMODITIES: Oil held below $68 as a bearish U.S. crude inventory report weighed on prices while uncertainty loomed over the fate of the Iranian nuclear deal.
Futures in New York rose 0.7% after a 1.9% drop on Tuesday. U.S. crude inventories rose 3.43 million barrels last week, the American Petroleum Institute was said to report. That compares with a 1.23 million-barrel gain forecast by analysts ahead of Wednesday's government data. Meanwhile, whether President Donald Trump will pull the U.S. out of the Iran nuclear accord by the May 12 deadline and re-impose on sanctions on the Persian Gulf nation remained in doubt.
Macro Economic Indicators
Inflation rate (Y-o-Y) for March 2017       13.34%
Monetary Policy Rate current                    14.00%
FX Reserves (Moving Avg Bn $) as at April 25, 2018,    47,361
Money Market Highlights
NIBOR (%)
O/N                        2.6250
30 Day                  11.8337
90 Day                  13.5821
180 Day                15.3736
LIBOR (%)
USD 1 Month       1.90932
USD 2 Months     2.06560
USD 3 Months     2.36294
USD 6 Months     2.51175
USD 12 Months   1.72400
Benchmark Yields
Tenor      Maturity      Yield (%)
91d          02-Aug-18     11.84
182d        01-Nov-18     12.39
364d        04-Apr-19      13.40
2y            13-Feb-20      12.21
3y            15-Jul-21       12.58
5y            27-Jan-22      12.80
Indicative Currency Exchange Rates
Bid        Offer
USDNGN (I&E)      359.00     360.00
EURUSD                 1.1905     1.2400
GBPUSD                 1.3548     1.3800
USDJPY                  106.54     106.57
GBPEUR                 1.1264     1.1468
USDZAR                 12.5111   12.7145
EURNGN                 432.19    445.60
GBPNGN                 491.32    492.75