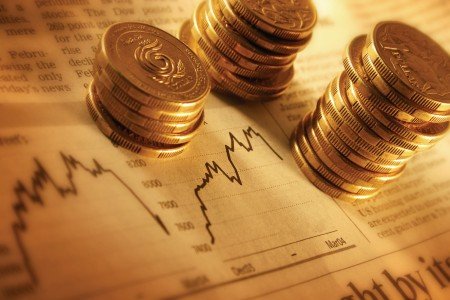 07 June 2018, Sweetcrude, Lagos — The local and international financial market products and services update.
NIGERIA: Nigeria's government has recovered around 30 billion Naira ($98 million) from individuals and companies through a tax amnesty scheme, the finance ministry said on Wednesday. The OPEC member, West Africa's largest economy, last year emerged from a recession brought on by low oil prices. Crude sales make up two-thirds of national revenue and the government is trying to boost its income from non-oil sources. The Voluntary Assets and Income Declaration Scheme (VAIDS) gives tax evaders immunity from prosecution, penalty charges and interest if they voluntarily declare their previously undisclosed assets and income. The finance ministry said the Federal Inland Revenue Service chairman Babatunde Fowler announced details of money recovered while speaking at an event in the capital Abuja.
FX: Yesterday we saw levels in the I&E liquidity between $/N 359.50 – 361.00 and decent liquidity at the top of the range. Overall market demand has reduced and turnover as well. Yesterday's the window recorded $138.87m. Chatter suggests that bank bids at the CBN wholesale auction are now in the range of $/N 342 – 343, we expect the Nifex to print in that range. The fixing inched higher by 21kobo to $/N 341.65 on the day, the premium between the two main windows now stands at N19.60.
FIXED INCOME: It was another quiet session in the bond market yesterday, all interest emerged from locals but on a few traded.
There was increased momentum in T-bills because of significant demand from local accounts across the bill curve. CB released the Q3 T-bill calendar and there's no significant change in the amount of maturing bill compared to amount to be rolled over. Current money market liquidity is about 460bn, there'll be an OMO bill maturity of 171bn today, so we expect CB to announce an OMO auction.
CHINA: China reiterated that it is willing to expand imports from the U.S. if the world's two largest economies "meet half-way" in trade negotiations.
The two countries had "deep and detailed" talks on agricultural and energy products, while those details are subject to confirmation, Gao Feng, a spokesman for the Ministry of Commerce, said at a regular briefing Thursday in Beijing. Gao said that China doesn't want to escalate trade tensions with the U.S. and that boosting imports is an established strategy.
U.S: Emerging markets struggling with higher U.S. interest rates are likely to get little sympathy from the Federal Reserve.
Emerging-market currencies have been hammered in a spreading selloff amid worries that their economies won't cope with higher U.S. borrowing costs. That's prompted central bankers in India and Indonesia to urge Fed caution, while officials in Brazil are warning of challenging times.
There are few signs such concerns will steer the Fed away from its course for at least two and possibly three more rate hikes this year, including a move at its policy meeting next week.
COMMODITIES: Oil traded near $65 a barrel as investors sought more clarity about OPEC's next steps on supply curbs while mounting U.S. production inflated American inventories.
Futures were little changed in New York, after falling 1.2% Wednesday following U.S. data showing a surprise gain in crude stockpiles last week. Iraqi Oil Minister Jabbar al-Luaibi told Reuters a production increase isn't on the table as the market is stable and prices are good. That's in contrast to signals last month from Saudi Arabia and Russia that they'll ease output caps after a glut was drained and prices rose to a 3 1/2-year high.
Macro Economic Indicators
Inflation rate (Y-o-Y) for April 2017        12.48%
Monetary Policy Rate current                   14.00%
FX Reserves (Moving Avg Bn $) as at May 30, 2018,    47,622
Money Market Highlights
NIBOR (%)
O/N                            2.7917
30 Day                     13.2984
90 Day                     13.8324
180 Day                   14.9329
LIBOR (%)
USD 1 Month          2.02454
USD 2 Months        2.12279
USD 3 Months        2.31919
USD 6 Months        2.47963
USD 12 Months      1.72400
Benchmark Yields
Tenor      Maturity      Yield (%)
91d         30-Aug-18     12.14
182d       06-Dec-18     13.43
364d       04-Apr-19     13.84
2y          13-Feb-20      12.97
3y          15-Jul-21       13.30
5y          27-Jan-22       13.42
Indicative Currency Exchange Rates
Bid        Offer
USDNGN (I&E)     359.00     361.00
EURUSD                1.1704     1.1906
GBPUSD                1.3346     1.3548
USDJPY                 110.01     110.04
GBPEUR                1.1287    1.1491
USDZAR                12.6511  12.8548
EURNGN               425.25     426.61
GBPNGN              483.50      485.79