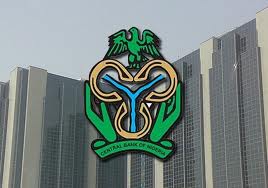 s23 September 2014, Lagos – Financial Access Capital Partners B.V. and Management Transformation Limited have entered into partnership with the aim of developing an efficient and inclusive banking sector in Nigeria, Ghana and potentially, other African markets.
According to a statement, the strategic partnership would be dedicated to the referral, origination and execution of banking advisory and management projects and the parties will co-operate in advisory mandates of and investments in financial service providers.
In answer to the demand for technical expertise for access to finance, risk management, performance enhancement and related finance-related projects, the statement noted, "the partnership will deploy business development and human resource solutions to the banking sector in order to achieve effective business process optimisation and organisation."
"Such solutions will be in the form of those provided by ASYX, a Supply Chain Finance platform, ARGOS, an optimisation tool that aids growing institutions to organise better, their loan processing cycle and the Employee Engagement Survey, a web-based survey that captures all factors vital to driving performance in the service sector," it added.
Management Transformation is an Africa-focused strategic management consulting firm. It has a long established track record in the service of public and private sector clients in Nigeria, including financial services, across a series of specialisations including (but not limited to) strategy, organisational change, process improvements, IT and human capital development including training. Supply chain finance and work flow performance enhancements are also being sought by corporate clients of MT in the region.
Financial Access is a financial services advisory firm primarily active in emerging markets. The company was taken private from ING Bank via a management buy-out in 2007 and has executed more than 250 mandates in over 40 countries, each enhancing the operational, commercial and financial performance of the financial institutions it serves. Headquartered in Amsterdam, Financial Access has offices in Bangkok (Thailand) and Nairobi (Kenya).
– This Day