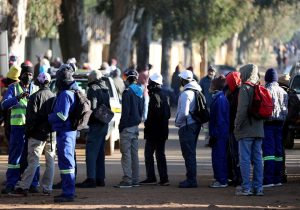 Johannesburg — Credit rating agency Fitch affirmed South Africa's "BB-" credit rating with a "stable" outlook on Monday, despite record scheduled power cuts and the transfer of most of struggling state utility Eskom's debt to the government.
The government providing 186 billion rand ($10.3 billion) of advances to Eskom and taking on more than 70 billion rand of its loans would add 3% to South Africa's debt-to-GDP ratio, Fitch said.
Africa's most industrialised economy would not grow at all in real terms this year due to the power cuts, it said, down from 1.9% growth in 2022.
While the high debt-to-GDP ratio and "modest" fiscal consolidation also weighed on South Africa's credit rating, it was "supported by a favourable debt structure with long maturities and denominated mostly in local currency as well as a credible monetary policy framework", Fitch said.
South Africa's National Treasury said in a response that the government was implementing urgent measures to reduce power cuts in the short term and reforming the sector to achieve energy security in the long term.
"Over the medium-term, the fiscal strategy aims to achieve fiscal sustainability by reducing the budget deficit and stabilising the debt-to-GDP ratio," the Treasury said in a statement.
South Africa's rand strengthened by about 0.3% to 18.0275 against the dollar following the decision from Fitch.
($1 = 18.0736 rand)
*Rachel Savage & Nellie Peyton, editing: Andrew Heavens & Alex Richardson – Reuters
Follow us on twitter