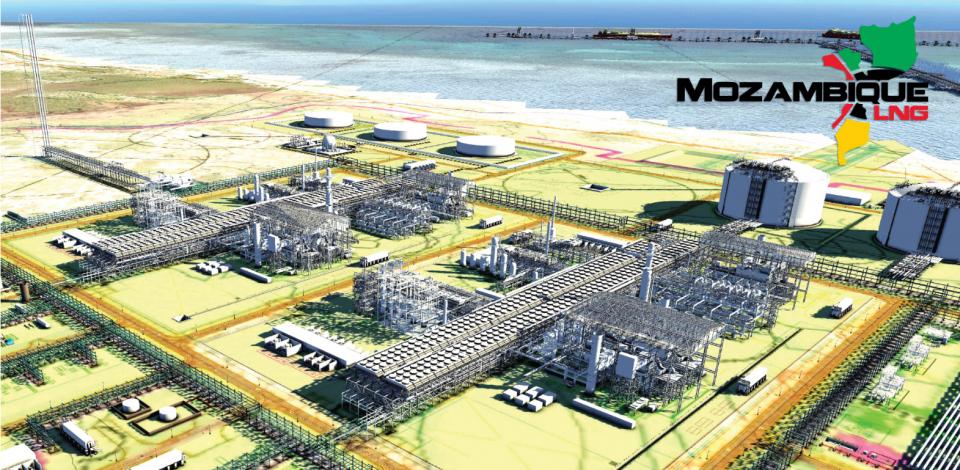 Lagos — The decision by energy major, Total, to declare force majeure on its LNG project in Mozambique will radically change the global LNG supply-demand balance later this decade, according to experts.
The declaration followed a deadly attack by the Islamic militant group, Ansar al-Sunna, on the coastal town of Palma in the country's northern province, Cabo Delgado. The assault left scores dead and many others unaccounted for.
The region is where Total's Afungi site was under development. Ironically, the energy company had opted to develop an onshore site, rather than a floating facility, to generate greater benefits for the impoverished East African nation. The company rapidly withdrew all personnel following the latest strike.
The impact of the indefinite delay resulting from the force majeure declaration is a devastating economic blow for Mozambique. But it also has far-reaching implications for the dynamics of the global LNG market over the second half of this decade, according to Oslo-based analyst, Rystad Energy. As much as 28m tonnes of LNG supply annually, which was expected to transform Mozambique's economy, is now at risk.
The impact of the insurgency also casts doubt on 17 newbuilding contracts for LNG carriers at South Korean shipyards. Market sources say that the contracts, signed at Hyundai Samho Heavy Industries and Samsung Heavy Industries last December by K Line, Mitsui OSK Lines, NYK Line and Maran Gas Maritime, are conditional until the end of May.
According to projections by analysts at Clarkson Research, as many as 40 LNG carriers could be required if LNG developments in Mozambique went ahead without disruption. In addition to the 17 ships potentially on order for Total's Mozambique LNG project, ten more LNG tankers were expected to be needed for ExxonMobil's onshore project, Rovuma, the future of which is also now uncertain. The balance of 13 ships were likely to be deployed on floating LNG projects off the country's coast.
The onshore project delays are bad news for other parties too, notably global buyers and sellers of LNG, Rystad said.
Mozambique's large and low-cost resource base comprises highly competitive gas reserves and the country is logistically well-located for Asia's booming markets. The analyst estimates that breakeven prices for Mozambique LNG at buyers' nominated ports in Asia range from $5-7 per million BTU. The country is understood to have assigned more than 85% of its production output to long-term contractual arrangements, according to the Oslo firm.
Separately, global current affairs publication World Politics Review (WPR), reported that the Islamic State insurgency in Mozambique now poses a serious maritime security threat. In fact, the Mozambique Channel could follow the Gulf of Aden and the Gulf of Guinea in becoming the next piracy hotspot, WPR said. "There is no shortage of potential targets, as over 5,000 tankers and more than half of the total trade in goods for the 16 members states of the Southern African Development Community transit the Channel every year."
*Sea Trade Marine News