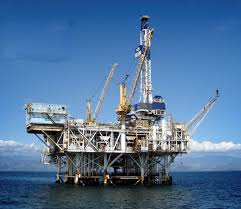 Ike Amos
14 September 2016, Sweetcrude, Abuja – Nigeria has recorded a sharp decline in foreign investments into its oil and gas industry, as the National Bureau for Statistics, NBS, disclosed that capital imported into the sector dipped by $12.74 million to $8.09 million in the second quarter of this year.
The NBS, in its Nigerian Capital Importation Report for the Second Quarter of 2016, stated that foreign capital inflow into the oil and gas sector in the quarter, represented a depreciation of 61.2 per cent from total inflow of $20.83 million in the first quarter of the year.
In addition to the decline in foreign capital imported into the oil and gas sector, the NBS said that total value of capital imported into Nigeria in the second quarter of 2016 was $647.1 million, representing 8.98 per cent decline  over the first quarter of this year, and a fall of 75.73 per cent relative to the second quarter of 2015.
This figure, the NBS declared, would be the lowest level of capital imported into the economy on record, and would also represent the largest year-on-year decrease.
The NBS disclosed that the decline in the value of capital imported into the economy was symptomatic of the difficult period the Nigerian economy was going through.
It said, "The second quarter saw the economy enter into the first recession during the rebased period, according to the technical definition of two consecutive periods of decline. This may suggest less profitable opportunities for investment.
"In addition, in the second quarter there was considerable uncertainty surrounding future exchange rate policy which may have deterred investors. The Naira was allowed to depreciate towards the end of the quarter. These factors were likely to have contributed to the record decline in capital importation."
Continuing, the NBS said, "Year on year, the importation of capital declined for each broad type – foreign Direct Investment, Portfolio Investment and Other Investment— but Portfolio investment recorded by far the largest decline of 88.76 per cent year on year, compared with declines of 37 per cent and 1.22 per cent for Foreign Direct and Other investment respectively.
"Compared to the previous quarter, however, Foreign Direct Investment recorded the largest decline of 23.75 per cent, compared with a decline of 9.49 per cent for Portfolio investment and an increase of 1.24 per cent for Other investment.
"As a result of these change, Other investment replaced Portfolio as the largest component of capital importation, and accounted for 41.53 per cent, compared with shares of 37.91 per cent and 20.56 per cent for Portfolio and Foreign Direct investment.
"In the same quarter of the previous year, Portfolio investment accounted for 81.88% of total investment, which highlights the fact that Portfolio Investment has been the hardest hit by recent economic events. This is possibly due to Portfolio investment having a shorter term focus than other investment types."