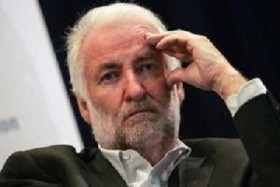 19 September 2012, Sweetcrude, LOME – TOGOLESE authorities have formally charged Loik le Floch-Prigent, the previous boss of former French oil company Elf, over an alleged $48 million fraud.
The Frenchman was charged with being an accessory to the fraud which is being alleged by a Middle Eastern businessman in a court in the West African country, according to the BBC.
Le Floch-Prigent was extradited from Cote D'Ivoire to Togo on Saturday as heplanned to fly to France.
He was taken to a court in Togo's capital Lome on Monday evening and charged along with former Togolese interior minister Pascal Bodjona and local businessman Bertin Sow Agba.
The former chairman and chief executive of Elf, which was taken over by Total in 2000, remains under detention in Lome.
Le Floch-Prigent was twice sentenced over his role in an embezzlement scam, once for five years and once for 30 months.
In November 2003, a Paris criminal court sentenced him and his former right-hand man Alfred Sirven, said to have been in charge of Elf's main slush fund, to five years' jail each. Andre Tarallo, Elf's expert on Africa, was jailed for four years.
Le Floch-Prigent was fined EUR 375,000 ($490,000 today), Sirven EUR 1 million and Tarallo Eur 2 million on various counts of abuse of state assets.
Thirteen out of 37 defendants received jail sentences and were ordered to pay fines worth more than $20 million.
Elf officials were found to have bribed politicians, interfered in elections and lured governments into ruinous oil-backed loans in an attempt to protect the company's market share.
With the total size of the embezzlement put at $350 million, the three former executives were also ordered to pay tens of millions of dollars in civil damages to Elf Aquitaine.
Sirven, aged 76, amassed over the years about EUR 173 million of illegal funds. The trial put associates of President Jacques Chirac and his late rival and predecessor Francois Mitterrand in the dock and heard how Elf became the unofficial arm of French diplomacy in Africa.
Nadhmi Auchi, an Iraqi-born British billionaire, was handed a suspended 15-month jail term for taking Elf kick-backs. German businessman Dieter Holzer, accused of enriching himself as part of Elf's 1992 purchase of an East German refinery, received 15 months in jail.