25 February 2015, Lagos – After recording impressive results in 2013, Forte Oil's bottom-line was still affected by the huge cost of borrowing in 2014, writes Goddy Egene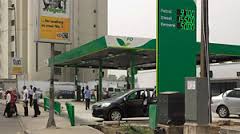 Investors in Forte Oil Plc enjoyed an unprecedented capital growth in their in 2013 and 2014. The stock recorded the highest capital growth of 1,165 per cent in 2013 and rose by 133 per cent in 2014.
This leap in the share price stemmed partly from the recovery in the fortunes of the company and future prospects. Forte Oil grew its profit after tax (PAT) by 397 per cent in 2013 financial year. The company paid a dividend of N4.00, which was highly commended by stakeholders and increased the demand for the shares.
However, going by the 2014 financial results of Forte Oil released last week, the high demand for the shares is not only likely to moderate in long run, but also profit taking will set in. Although the company declared a dividend of 250 kobo and a bonus one for five, its profit was affected by the high financial charges that came from huge borrowings.
Corporate background
Forte Oil Plc was incorporated on December 11, 1964 as British Petroleum Nigeria Limited. After 14 years in operation, the company changed its status from a private limited liability company to a public liability company. In 1977, 40% of the company's shares were sold to Nigerians in compliance with the provisions of the Nigerian Enterprises Promotion Decree of 1977. A year later 60% was acquired by the Federal Government of Nigeria in favour of the Nigerian National Petroleum Corporation (NNPC). In November 1979 the name British Petroleum was changed to African Petroleum PLC. NNPC's stake in AP was reduced by 20 per cent in March 1989 after the Federal Government sold the above percentage to Nigerian Citizens, increasing their stake from 40 per cent to 60 per cent. In the year 2000, the federal government under its privatisation programme divested its remaining 40 per cent to core investors and interested Nigerians.
In May 2007, the shareholding structure took another dimension as Incorporated Trustees of NNPC's Pension Fund divested its stake to Zenon Petroleum & Gas Limited, making it the majority shareholder in the company. As a result, Zenon Petroleum & Gas Limited and his affiliated entities became the core investor in the company. Under the new management, African Petroleum embarked on a rebranding and restructuring programme which led to a name change to Forte Oil PLC in December, 2010.
The company has Femi Otedola as chairman. Akin Akinfemiwa is the Group Chief Executive Officer and Julius Omodayo-Owotuga as the Group Financial Officer.Other members of board include: Mrs Grace Ekpenyong; Layi Bolodeku; Christopher Adeyemi; Philip Akinola; Korede Omolaja (directors) and Akinleye Olagbende (company secretary/legal adviser).
2014 financial performance
Forte Oil recorded a revenue of N170 billion in 2014, showing an increase of 32.8 per cent above the N126 billion posted in 2013. Cost of sale rose by 31 per cent from N116 billion to N152 billion. Other income dipped by 78 per cent from N6.388 billion to N1.39 billion. The company was able to reduce distribution expenses by 15 per cent from N2.93 billion to N2.482 billion. Similarly, administrative expenses fell marginally by two per cent from N9.44 billion to N9.22 billion.
Operating profit went up by 29 per cent from N6.27 billion to N8.13 billion. However, net finance cost soared from N254 million to N2.13 billion. This led to drop of seven per cent in profit before tax, which fell from N6.5 billion to N6.0 billion. Profit after tax fell by 11 per cent from N5 billion to N4.45 billion. Earnings per share fell from 430 kobo to 220 kobo, hence the directors recommended a cash dividend that is lower than what was paid in 2013. Considering the price of the company, dividend yield in 2014 stood at 1.13 per cent.
As against net finance income of N254.49 million in 2013, finance cost rose to N2.13bn in 2014. Forte Oil's short -term borrowing grew by 191 per cent from N9.9 billion in 2013 to N28.8 billion.
Liquidity
In the 2014 financial year, the company total assets appreciated 33.02 per cent to N139.2 billion, from N104.7 billion recorded in 2013. This is attributed to the company increase in its current assets, which rose 67.3 per cent in the review period to N82.4 billion, from N49.3 billion recorded in 2013. Inventories, stood at N12.2 billion, from N10.6 billion in 2013, while other assets, trade and other receivables, cash and bank balances were up 34.3 per cent, 70.2 per and 136.6 per cent to N572 million, N53.6 billion and N16.06 billion respectively.
The company non-current assets marginally appreciated 2.54 per cent in the review period due to decline in its investment in property and intangible assets. But the pension of its staff was increased, standing at N16.4bn in the year, while deferred tax assets dropped to N120m, down 86.9 per cent from N920m recorded in the same period of 2013. On the whole, total non-current assets stood at N56.8 billion in 2014, from N55.4 billion in 2013.
In all, the company borrowings soared by 146 per cent to N12.3 billion in 2014 financial year, from N4.98 billion in 2013, while bank overdraft rose 236 per cent to N16.5 billion, from N4.91 billion 2013. Current tax liabilities and total liabilities increased to N845 million, N52.5 billion, from N570 million and N36 billion recorded in 2013 respectively. Total current liabilities now stood at N82.1bn, from N46.7bn in 2013. Total non-current liabilities dropped to N12.8 billion, down 18.6 per cent from N15.7 billion recorded in the 2013 financial year.
Positive impact of restructuring
Addressing capital market operators last September, the CEO of Forte Oil, Akinfemiwa said they were very pleased with the half year results, as at June 30, 2014, which he explained exhibited consistent and sustainable growth for both revenue and profits. "This performance is an affirmation of the resilience of our businesses and a true test of our business transformation strategy despite the adverse impact of petroleum product scarcity experienced in the first quarter of the year.
Superior contributions from our power and upstream services divisions continue to strengthen our market dominance in our quest to be the foremost energy solutions provider. As we enter the final phase of our business transformation we are confident of building a long term successful company and making Forte Oil PLC the investment of choice through positive actions that boost investor confidence at all times," he said.
Highlighting some of the milestones of the restructuring programme , Akinfemiwa said it had led to increased profitability, capital reorganisation exercise, resumed dividend payment to shareholders, efficiency in processes and improved corporate governance and made the company a consistent early filer of reports as required by listing requirements of the NSE.
He said the Geregu Plant would be overhauled to achieve installed capacity of 414 megawatts, which was performing at 60 per cent. According to him, the contract for the overhaul has been awarded for $90 million.
He had disclosed that Forte Oil would also diversify into the upstream space through acquisition of upstream assets to further enhance profitability going forward.
He said the company would improve on downstream logistics through the acquisition of an additional 100 trucks to increase the number to 200 trucks, having acquired 100 trucks already.
However, given the 2014 full year results, the impact of the restructuring appears to be affected by the high cost of borrowings. The solution may be in an equity injection to reduce the effect of the high charges on short term borrowings.
E-banking Fraudsters on the Prowl
Rising cases of fraud on banks' electronic payment channels and the ease with which the criminals carry out their activities, fuel suspicion of likely collusion between some bank employees and those behind the illicit acts, writes Obinna Chima
Recently, there has been a rise in cases of hackers targeting bank accounts with huge balances, especially new accounts that were opened with foreign currency.
Victims of these nefarious acts are even alarmed that their banks, in many cases, failed to verify sources of such scam e-mails and transferred their monies to the criminals. This ugly development has stirred allegations that these swindlers collude with some members of staff of banks to perpetrate the illicit acts.
Also, the ease with which they carry out their activities elicits reasonable grounds for suspicion that employees of these banks are either directly involved or provide information to the fraudsters.
Indeed, the trend in the banking sector is such that once a new account is opened with huge amounts either in local or foreign currency, the customer will begin to receive all sorts of scam e-mails immediately, purportedly from his bank. The bank customers are also worried that despite the creation of a Consumer Protection Department, at the Central Bank of Nigeria (CBN), the regulator, according to them, has not demonstrated enough will to protect them.
The concern among bank customers and industry watchers therefore has been – who gives out these customers' personal information such as e-mail and phone numbers to the fraudsters? Why is it that when there is no money in the account, the rate at which the scammers send e-mails and text messages reduces? Is it that fraudsters have penetrated the banks security? Why are banks unable to foil illegal transactions even when there are reasonable suspicions of imminent fraud? Is it possible for any bank in a face to face transaction to allow any payment or cheque withdrawal without ascertaining that the real account owner authorised such, even when spouses are involved? These are some of the questions that have been racing through the minds of most bank customers that spoke to THISDAY.
More worrisome, was a recent case of a bank customer who received an e-mail from her bank requesting for confirmation of point of sale (PoS) transactions she allegedly conducted abroad. The email came while she was asleep. Upon seeing the mail, she promptly responded and declined confirmation. In addition, she followed up with a phone call and a visit to the branch where the account is domiciled. However after some days, she discovered to her shock that her account had been debited.
Securing Banks' e-Banking Platforms
To the Director of Banking and Payment System, CBN Mr. Dipo Fatokun, who stated that although some unscrupulous elements may have found their way into the banking system, he maintained that banks' e-payment channels are well secured.
Fatokun pointed out that the increased collaboration between banks as well as their increased investment on their e-banking platforms would always put the financial institutions ahead of the criminals. He argued that the level of fraud in the banking system, though not completely eliminated has reduced significantly.
He however urged bank customers not to at any time disclose their personal identification numbers.
"We have come out with stricter polices and guidelines that has strengthened the payment space. The war against fraudsters has not been an easy one but the truth is with the support of the management of the central bank and the bankers' committee, the battle has been very successful from the part of the operators and regulators but as I said, they war is not over yet," he added.
To the Country Manager, Sub-Saharan Africa, Visa Incorporated, one of the global e-banking payment platform, Mr. Ade Ashaye fraud prevention is everybody's responsibility.
"Knowledge is key and educating customers on the basic steps they can take, to protect themselves (or the do's and don'ts) will go a long way to protecting the industry.
"Some steps to prevent online fraud would include to keep current with your software and virus protection, create strong passwords, ignore e-mails from senders you don't know, use your pop-up blocker and download files only from sites you know," Ashaye explained.
On his part, the Chairman, Committee of Chief Compliance Officers of Banks in Nigeria (CCCOBIN), Pattison Boleigha also stressed the need for banks, law enforcement agencies, regulators to fortify their collaboration against the menace of e-banking fraudsters.
"There is the need to break every barriers against collaboration by banks, law enforcement agencies, regulators and even the customers. Although some people have said fraud is part of the business, we must try as much as possible to stay ahead of them otherwise if we give them an inch, they would take a mile.
"The only thing that can make us remain ahead is if we collaborate and share knowledge," he said.
In order to ensure the safety of ATMs in the country, the central bank had directed banks to install anti-scheming device on their systems. The device is expected to protect banks from attacks, both locally and internationally.
Ridding Banks of Dishonest Workers
Also, as part of efforts to prevent the recycling of workers that had been indicted, terminated or dismissed for fraud and other acts of dishonesty within the banking industry, the CBN recently disclosed that it had developed a database of employees in the industry.
The Deputy Governor, Financial System Stability, CBN, Mr. Adebayo Adelabu had pointed out that presently, any worker that wish to move from one bank to another will have to be cleared by the central bank in order to ascertain the character of the individual. Also included in the returns banks send to the CBN, is the list of fraud cases within a particular month and the list of terminated and dismissed members of staff within the month.
According to him, few years back, in the banking industry, there used to be cases of bank workers who were dismissed for fraud cases in one bank and they got employed in another bank, without finding out the reason for leaving their former place of employment. Also then, when banks send references, their peers used to be hesitant to come out with reasons why the worker left their organisation.
This, the deputy governor said became so rampant until CBN came up with a circular that every new employee of banks must be cleared.
"The CBN keeps a data base of this information and when you want to employ and you send the letter to the CBN, it is a matter of seconds to search and we give you feedback," he added.
Adelabu urged banks to always prosecute any member of staff involved in fraudulent activities so as to serve as deterrent to others. He explained that from personal experience, banks are very reluctant or hesitant in prosecuting fraudsters.
He said: "Those of their staff caught colluding with external fraudsters, what they will do is to ask them to leave the bank without further prosecution. Why the soft landing? They talk about reputational risk because they don't want people to know that their staff are involved in fraud."
Furthermore, he identified lack of confidence in the existing legal framework in the country as another reason, saying by the time you take a fraudster to court, they keep adjourning the case.
"That is why most banks are uninterested in prosecuting fraud cases in their institution. Most fraudsters are corrupt officers. In 97 per cent of the cases, they steal what they do not need.
"Beyond the basic things of life that we need today, what else do we need? All the money that you steal and keep abroad, you may not even touch them till death comes and the monies go to wrong hands. That is the greatest injustice that anybody can do to himself," he added.
In addition, apparently disturbed by the delay in resolving bank customers' complaints, inclusive of e-banking fraud, the central bank recently fixed a six years limit for the resolution of such issues effective February 16, 2015. The central bank noted that it had in recent time experienced increasing challenge in ensuring the timely resolution of complaints from consumers of financial services against financial institutions under its purview, due to non-availability or delay in receiving documentary evidence from both parties. This the CBN noted underscored the need for a time bar policy for complaints management in the financial services industry.
From the foregoing, although it has been widely acknowledged that e-banking theft is a global challenge, Nigerian banks need to continue to systematically think through where vulnerability exists in their systems and what measures they can take to implement security controls and tighten up internal processes so as to continuously stay ahead of the criminals.