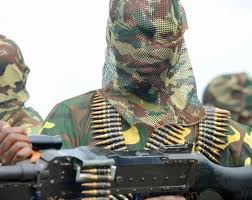 *One week after they were kidnapped
18 August 2013 – Four Thai nationals have been released unhurt a week after they were abducted while travelling to a farm in southern Nigeria, police said on Sunday.
Gunmen kidnapped the four in the Buguma area of Rivers state last weekend. Police spokeswoman Angela Agabe said they were released on Saturday.
"Investigation is still going on with a view to apprehending the kidnappers," she said, adding no ransom had been paid.
Nigeria is one of the world's worst countries for kidnapping, especially in oil producing states like Rivers, where criminal gangs make millions of dollars a year from ransom payments.