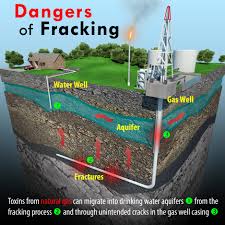 30 April 2018, Seoul – Fracking may have induced a rare strong earthquake last year in South Korea, a study said, a potential "game changer" for the contentious practice of pumping water into the ground to extract energy.
The 5.5 magnitude quake on November 15 injured scores in the South Korea port city of Pohang and caused major damage.
It was one of the largest on record to rattle the Korean peninsula, where significant natural seismic activity is unusual.
The quake struck at a shallow depth and in close proximity to a geothermal energy site.
Workers at the site had been injecting high pressure water underground in the months before the quake, prompting scientists to speculate human intervention may have caused the tremors.
Using seismic data, the study from experts from across Europe concluded that the shallow depth of the quake pointed to the activity at the site as the potential cause.
"According to our analysis it seems plausible that the occurrence of this earthquake was influenced by these industrial activities," said the study, which was published by respected industry journal "Science".
"If so, it was the largest and most damaging earthquake ever to have been associated" with fracking, the study added, "making it a potential 'game changer' for the geothermal industry worldwide".
Hydraulic fracturing, or fracking, is deeply divisive, with mounting evidence it can destabilise fault lines even in regions which have not previously been earthquake-prone.
The process, which involves shooting water mixed with sand and chemicals to crack rocks and free trapped oil and natural gas, has unlocked massive amounts of previously untapped resources.
But the energy boon also produces huge amounts of excess water, which is disposed in wells dug deep into the ground and can put pressure on fault lines.
In September 2016 a 5.6-magnitude earthquake struck in Oklahoma — a key site for the American fracking industry.
The US Geological Survey has begun including human-triggered earthquakes on its forecast maps for the first time.