26 March 2016, Lusaka – A critical shortage of fuel has hit Kasempa district in the North-Western Province after Vuma, the only filing station in the area, suspended operations following a court order from S & S Muscle Enterprises over ownership of the facility.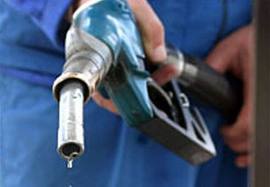 This has forced motorists to fetch the commodity from Solwezi, which is 185 kilometres away where it was reported be in short supply.
Kasempa district commissioner Sansakuwa Kadansa who confirmed the development said he had summoned the local council secretary, Vuma and S & S Muscle Enterprises managements for a discussion over the matter.
He said halting operations at Vuma filling station had created a fuel shortage in the area as it was the only service station.
"We as Government are concerned because there is only one filling station that is running and so we are concerned that without Vuma our administrative operations have come to a halt due to fuel shortage," he said.
Meanwhile, director of public relations for Pegasus Transport, a subsidiary of Vuma, Allan Lupenga, said his company was aware that the facility belonged to Government because it was initially owned by the defunct BP filling station.