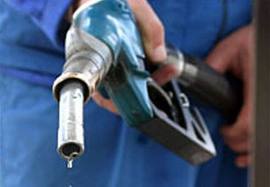 19 December 2016, Harare – Zimbabwe should brace for fuel hikes in the New Year triggered by Saudi Arabia's announcement recently that it will reduce its production into the coming year.
This comes as Zimbabwe is already witnessing fuel shortages due to delays in international remittances caused by a growing cash crisis.
Saudi Arabia, with the second largest proven oil reserves in the world, has warned its customers it will cut production in January, a move that will disturb market equilibrium.
Saudi Arabia, according to the US Energy Information Administration, sells more than 60 % of its crude into Asia and is a founding member of the Organisation of Petroleum Exporting Countries (Opec) which now comprises 13 nations that have been described by economists as a typical cartel that colludes to thwart market competition.
Market sentiment is that Opec will follow suit while some non-Opec countries have already indicated they may reduce production too. The strategic significance of Saudi Arabia in the international oil industry matrix has sparked fears of fuel hikes across the globe.
According to figures obtained from Bloomberg, Saudi Arabia increased oil to an all-time high of nearly 10,7 million barrels a day in July before reducing it by 0,2 million barrels in.