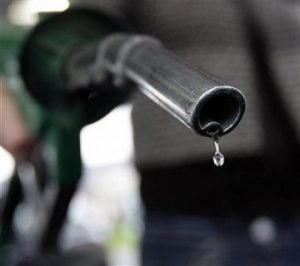 Mkpoikana Udoma
Port Harcourt — The Independent Petroleum Marketers Association of Nigeria, IPMAN, says fuel racketeering by the Nigerian National Petroleum Company Limited NNPCL, is responsible for the prolonged fuel scarcity and price hike in Rivers State and other parts of the country.
IPMAN Chairman in Rivers State, Dr Joseph Obele, in reaction to the resurfaced long queues at filling petroleum stations in the state, said federal government has not proved to have sufficient stock of petroleum products at various depots across the country.
Obele who is also the governorship candidate of the AAC in Rivers State, further disclosed that only one (private depot) out of 19 depots in Rivers State currently has products to sell to marketers, whereas NNPCL has refused to supply products to government owned depots.
"It will interest you to know that our (marketers) official buying rate is N180 per litre at government owned depots. Today, marketers are buying at N305 per litre and there is no sufficient stock at these depots.
"In Lagos, less than five depots are selling out of the 70 depots In Lagos. In Warri and Calabar, no depot is selling. Here in Port Harcourt, out of the 19 depots, only one depot is selling to marketers.
"The scarcity and the racketeering will end automatically whenever they start supplying the products to government owned depots rather private depots."
Expressed optimising that once the Port Harcourt refinery comes on stream after the ongoing rehabilitation, fuel scarcity will be over.
"We are hopeful that Nigerians will buy fuel at less than N100 per litre when the Port Harcourt refinery begins operation by March 2023.
"The Minister of State for Petroleum Resources has earlier announced that the PHRC will commence operations by March 2023, and we are hopeful, only if they (government)are committed and sincere to seeing the refinery commence operations."
Follow us on twitter